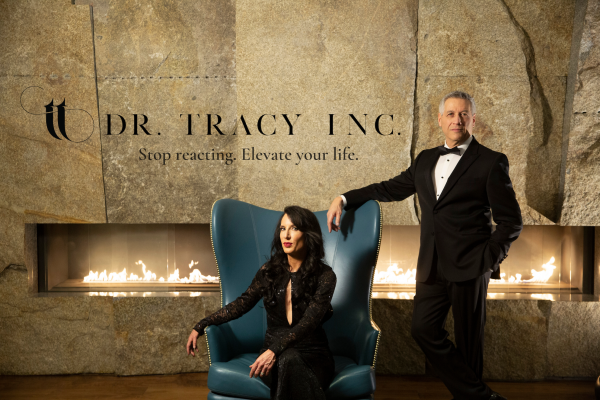 - April 11, 2021 /PressCable/ —
Dr. Tracy Thomas, California-based psychologist and leading emotional scientist, announced her latest projects in support of the annual 2021 International Intentions Day. The event aims to raise awareness of the importance of being intentional and achieving optimal emotional strength for both personal and professional success.
More details can be found at https://go.drtracyinc.com/international-intention-day
The announcement comes after a recent expansion of Dr. Tracy Inc.'s services and programs, with the California based company hiring new experts that bring their talents to help support Dr. Tracy Inc.'s high-quality programs for their clients and continue to promote cutting-edge emotional strength practices. After helping thousands of clients throughout California and the United Sates, Dr. Tracy aims to reach a wider audience with a new series of groundbreaking programs, online events, books and a new estate for their client retreats. For more details, please visit https://www.drtracyinc.com/
The second annual International Intentions Day is the largest event of its kind and is designed as an opportunity for idea sharing and popularizing effective strategies for psychological empowerment. Going live on April 21, the virtual event welcomes anyone interested in transforming painful emotional reactions into positive intentions, ultimately achieving their goals and contributing to a better world for themselves and those around them.
An essential part of the event is helping participants stop the cycle of reactivity – an unhealthy psychological habit that can exacerbate issues such as anxiety, fear, stress, anger and depression.
By shifting their focus from amplifying emotions to developing empowering intentions, participants will be able to improve their emotional strength. This will result in a series of important benefits in terms of energy levels, productivity, and general outlook on life. Highly driven people will be able to elevate their lives and live out their purpose and full potential.
The practices at the core of the event are based on Dr. Tracy's "Method" and more than two decades of experience in emotion research and clinical psychology. She is an award-winning psychologist, author and speaker whose career includes helping many celebrities and Fortune 500 CEOs overcome psychological struggles and implement sustainable positive change in their lives.
Dr. Tracy has been featured on multiple prominent platforms including CBS, SHAPE, Women's Health Magazine, Men's Health Magazine, FOX, TEDx Talk and many others.
A Dr. Tracy Inc. client said: "I would highly recommend working with Dr. Tracy if you are looking for any type of change in your life, especially if you've struggled with addiction, depression, anxiety and the process of recovery. Dr. T is someone who can provide you the tools, guidance, and accountability necessary for the transformation that you think you want, in addition to, the change that she knows will actually help you the most. She has changed my life"
Visit https://www.drtracyinc.com/services for more information.
Release ID: 89002127