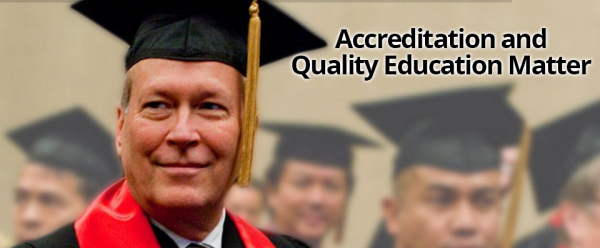 - August 4, 2016 /PressCable/ —
California Intercontinental University announces their 2016 Commencement Ceremony. The Executive Chairman/President, and Chief Executive Officer formally confer degrees to all graduating students. This university-wide ceremony celebrates and honors the accomplishments of all their graduates.
Cal University offers a wide variety of degrees from Associate to Masters to Bachelor and Doctorate. The University positions itself as a student-centered institution that adheres to the highest principles of integrity, ethical standards, fairness, and academic excellence in online education. The CALUNIVERSITY purpose is to promote and support innovative online educational opportunities through distance study, critical research, and quality service to students.
Two out of three degrees are in their Doctorate Programs with a focus on their highly acclaimed Doctor of Business Administration in Entrepreneurship and Business Management Program. This program has mentored some of the most aggressive entrepreneurs entering society today with 84% being from the United States. The curriculum is a rigorous set of instructions in financing new ventures, case studies in global entrepreneurship, and small business management. Their typical student will gain a firm grasp of the kinds of challenges that are faced daily by entrepreneurs and business leaders. These courses also train students to demonstrate critical thinking and communication skills for local and global business planning and decision-making. By learning how to navigate through a complex economy, graduates learn to become well-versed in identifying business opportunities that create value and optimize return on investments.
Cal University has also recently amended the curriculum for the Doctor of Business Administration in Healthcare Management and Leadership. A DBA in Healthcare Management and Leadership combines the high-level managerial expertise necessary to lead a business with the specific knowledge and skills for advancing in the most stable and consistently growing industry today. While the current outlook for jobs in the healthcare field has always been encouraging, it is continuously growing more favorable with the expansion of technology's influence on medical care. Now more than ever, highly qualified leaders are in demand to organize a successful business plan for a variety of medical facilities, from major hospitals to medical research laboratories to smaller doctor's offices.
Release ID: 126402