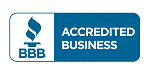 - August 21, 2018 /NewsNetwork/ —
Calgary, Alberta-based company Hush City Soundproofing has launched a new online ordering system. The new system ships soundproofing products to Calgary, Edmonton and surrounding areas including Airdrie, Lethbridge, Medicine Hat, Red Deer, Grande Prairie, Kelowna and Kamloops.
More information can be found here: https://hushcitysp.com
Soundproofing can be beneficial in a variety of applications. For residential homes, it can improve sleep quality by blocking outside noise. For industrial and commercial spaces it can allow more work time and for businesses such as recording studios and live music venues, it is a necessary and required job reducing noise to the levels permitted by law.
Hush City's online store includes all tools and products needed for any soundproofing project. Installation services are available in Calgary, Edmonton and Vancouver and customers can order and install the products themselves in other cities across Western Canada.
The company offers residential, commercial and industrial soundproofing products and services including ceilings, windows, floors, doors, pipes, ducts and interior acoustics. Their online store carries a large selection of tools and equipment for DIY projects.
For companies and individuals doing a soundproofing project on their own, Hush City offers training and certification for employees and homeowners on how to install the equipment themselves. Once trained by Hush City, the installation process should be easy and efficient and will save money on labor costs.
Equipment for the soundproofing of walls and ceilings is available at the online store including isolation hangers, iso-washers, green glue sealant, privacy boards, Rockfon acoustic ceiling tiles and more.
For floor soundproofing, products available include sound control floor underlays, isolation floor underlays, mass loaded vinyl, rubber isolation pads, perimeter isolation and more. Pipe and duct soundproofing equipment such as acoustical pipe and duct wrap and anti-vibe liquid damping paste are also available.
Hush City Soundproofing is a Better Business Bureau accredited business and are trusted soundproofing experts in Western Canada. Interested customers can find more information and get a quote at the link above.
Release ID: 395284