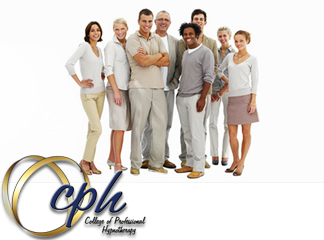 - April 23, 2019 /PressCable/ —
College of Professional Hypnotherapy, Canada's leading hypnotherapy school, has opened new locations in Calgary and Edmonton. The school allows people to become certified hypnotherapists online with high quality courses, or in person at the new locations.
More information can be found at: https://youtube.com/watch?v=1RQFFrfXJuI
Many people go through life feeling as though they haven't found the right career for themselves yet. This can lead to them feeling down or depressed, or not enjoying themselves on a day to day basis.
Anyone looking for a rewarding career where they can help others will find enjoyment in becoming a hypnotherapist.
Becoming a hypnotherapist allows people to become their own business leader. College of Professional Hypnotherapy has a free career quiz, and after these are completed, a professional from the team will get in touch to discuss next steps.
College of Professional Hypnotherapy offers online hypnotherapy certification, allowing people to get certified with CPH online and in-class courses. This allows people to start their new career with seamless learning opportunities.
Hypnotherapy uses hypnosis to effectively and reliably treat a wide range of conditions, and it can also help people to cut out or change habits in their lifestyle.
Different types of hypnotherapy are available, with patients being led into a deeply relaxed state. It's here where they will be led on the path they have outlined to help them achieve their goals, whether business focused or oriented around their personal life.
This type of hypnotic state makes the patient better able to respond to suggestions, which makes hypnotherapy highly beneficial for changing behavior. It is a great way to treat pain, quit smoking, and more.
College of Professional Hypnotherapy states: "We cannot stress enough that the best way to learn hypnotherapy is by experiencing it both as an observer and as a subject."
It adds: "Our approach to teaching the art of hypnotherapy to students is to meld the theory with therapy randomly in class as needed."
Full details of the services provided at the new school can be found on the URL above. Additional information is available at: https://cophschool.com
Release ID: 505550