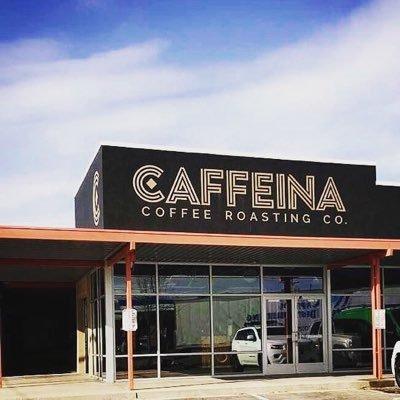 - January 22, 2019 /PressCable/ —
Caffeina is one of the leading organic boise coffee roasters that is focused on blending new roasting and brewing methods with traditional roasting and brewing methods, blending brewing styles and developing authentic profiles; sourcing all free market coffees, small farm, certified organics and fair trade.
Coffee is undoubtedly one of the most popular drinks in the world. Loaded with a lot of beneficial nutrients that can improve one's health, coffee as part of your breakfast boise works well with your morning meal to boost your energy for a long day. It plays a vital role in everyone's daily life.
Caffeina is years ahead of most boise coffee roasters in the coffee world. It sources USDA organic, fair trade and free market coffee from virtually every specialty region and sub-region out there. This means all farms they buy from have certain regulations for their farmers, villages, and the environment. Caffeina only buys and roasts coffee beans from farms that take care of their employees, villages, farmers, and their land.
Caffeina's ever-rotating collection of coffees include Espresso, Swiss Water Decaf Espresso, Idahome Blend, 43.6187 N, 116.2146 W, European Dark, French Roast, Dark Roasted Sumatra, Sumatra, Kenya AA, Colombian, Ethiopian Yirgacheffe, Ethiopian Harrar, Ethiopian Sidamo, El Salvador, Mexican, Peru, Papua New Guinea, Guatemala, Costa Rica, Swiss Water Decaf Peru, Swiss Water Decaf Colombian, and Swiss Water Decaf French Roast.
When looking for the best coffee shop boise, look no further than Caffeina. At Caffeina, their passion is coffee and their obsession is life, nature and health. They are committed to being the best coffee roasters . Caffeina is dedicated to blending the craft beer scene with the craft coffee world creating a northwest inspired craft brew bar.
All the technical merits and accolades utilized in the making of Caffeina's Coffee are only half of what makes it one of the best boise coffee roasters, because it's also one of the most relaxed, high-end coffee roasters in the world. Caffeina is committed to innovation, unfolding the controlled and discovering new limits and profiles within the current coffee standards. They prioritize educating their team in all brewing methods to ensure their coffees are presented in the finest form.
For more information, please visit: https://caffeinacoffee.com/
Release ID: 473924