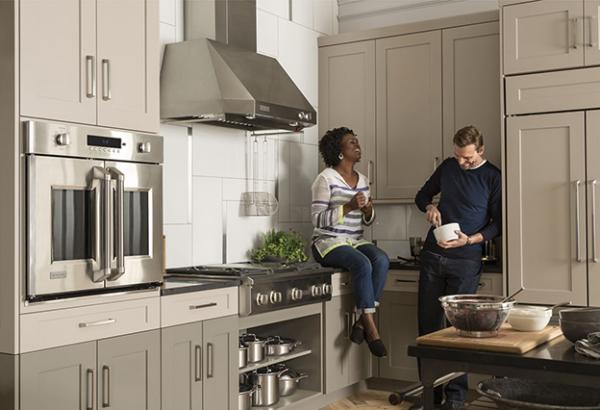 - October 12, 2020 /PressCable/ —
If you're in the market for new appliances, you may be surprised to find a global supply chain issue causing delays in the delivery of those appliances. In fact, you may have to wait up to six months for your appliance thanks to the impact the Coronavirus pandemic is having on the supply and demand for these products.
Pleasantville, NJ-based Art Handler's Appliance Center explores what is causing these delays in delivering appliances and offers advice for shoppers below.
On the supply side, appliance manufacturing operations and warehouses in the U.S. and overseas experienced contamination-related shutdowns at different times during the past 10 months. Many overseas appliance factories dealt with work stoppages in the first quarter of 2020, and many of their U.S. counterparts shut down in March. Domestically, the majority of these products are assembled in factories in southern states, including Kentucky, Tennessee, North Carolina, and Arizona – states hard hit by the pandemic.
In both cases, once those operations resumed, they did so at reduced capacity due to social distancing requirements, which hampered production (and still is).
Compounding this production slowdown are distribution issues that further weigh on the supply side. For example, appliances imported from China and other Asian countries (brands such as Samsung, LG, and Haier) ship to California entry points. The same can be said for appliances produced in European countries, like Germany (Miele).
Following a precipitous drop in U.S. demand in March and April, consumers returned to stores like Art Handlers Appliance Center in droves by early summer only to find that many dishwashers, refrigerators, washers, dryers, and grills were not available for immediate delivery. Overseas containers that had been canceled in March when demand dropped, were reordered a couple months later when demand began to rage. The same phenomenon was taking place worldwide at staggered times, leading to a tremendous inventory issue that has persisted to this day.
To understand how that wild swing in demand affects appliance stores like Art Handler's Appliance Center, one must consider that most of these retailers/dealers operate on a just-in-time inventory basis. So when you visit their showroom and make an appliance purchase, the store then picks it up locally and delivers it to you. But in the current climate, there is no local inventory, so customers and appliance stores are contending with a six-month backlog in supply.
This hasn't stopped the big box stores from automating promotions around major sales periods like the recent Labor Day holiday. They advertised promotions on products that enticed consumers to "buy today," even though their appliance couldn't be delivered until the end of 2020. Obviously these deals pushed shoppers to make immediate purchasing decisions for items that the chain stores knew were indefinitely back ordered or extremely limited in stock.
Eventually balance will return to the supply and demand for appliances. Appliance retailers will aggressively purchase whatever products they can get their hands on and invest in added warehousing to address the product shortages.
In the meantime, they will adjust their buying habits in the same ways that consumers will: They'll be less picky about brand loyalty and more flexible when it comes to features.
Art Handler's Appliance Center offers these tips to our shoppers:
Be open to different brands when shopping for appliances. Focus instead on the features you want. Most major brands are similar in general reliability and quality anyway.
Be sure to inquire about when the appliance(s) will be delivered. Once again, consider alternative brands (maybe three or four of them) with similar features if you absolutely must replace a product.
You may be surprised to discover that little-known brands offer very good appliances at very competitive pricing. It's best to speak with the experts at Art Handler's Appliance Center to know which brands you can trust if your first choice is not available when you need it.
The one exception to being less brand loyal is when it comes to whole-kitchen packages. In this case, Art Handler's encourages its customers to stick with one brand, if possible, to maximize the rebate potential.
Lastly, be exceedingly careful about buying appliances from online retailers during this period of limited supply and skyrocketing demand. Internet sites will often accept your credit card on "in stock" items only to delay delivery for months.
Art Handler's Appliance Center at 10 East Black Horse Pike in Pleasantville, NJ, has expert in-store advisors who can help you to navigate supply issues, find alternative brands if your first choice is backlogged, and can give you the straight talk about when you can realistically expect your new appliance to be delivered.
Visit us online at https://www.handlersappliance.com/ or call 609-641-1044.
Release ID: 88980450