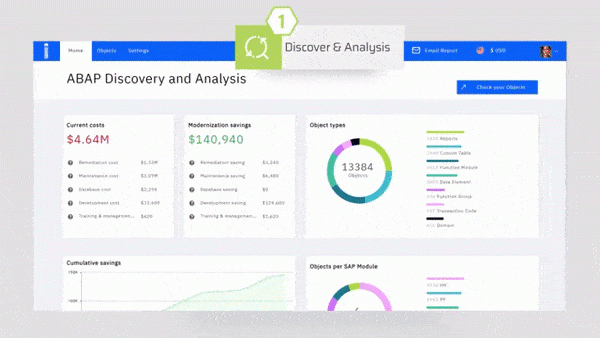 - July 9, 2021 /PressCable/ —
A blog post from Pillir explains what should be kept in mind during SAP rapid application development.
SAP implementation in general can aid in streamlining and automating business workflows, however when it comes to customisation and app development it can become expensive and time-consuming. SAP Rapid Application Development saves time and resources and takes the process of development and makes it faster and easier to use than ever.
One point to consider is the conversion of ABAP to mobile. It's common for companies to run into issues with adjustments when switching over to S/4HANA or moving to the cloud, because they usually have to start from scratch whenever they start a new project. In certain situations, those ABAP apps are years old and current IT employees do not know the code or corporate logic of that process.
One of the unique features Pillr provides users is that it can convert existing ABAP to low-code objects that can be utilised in the cloud or mobile devices so that they are not lost during the transfer – so that developers do not need to rebuild them from the ground on. It lowers technological debt and does not lose the tribal knowledge and capabilities that have been established over the years
Another point users should consider is one-click deployment. After the application has been developed, the next step will be its deployment with the lengthy hand-held SAP environment across many environments. It is possible to automatically deploy applications manually, however this procedure will be delayed if you are seeking for a speedier implementation.
When a user finds the best SAP rapid application development platform for their business, they gain the ability to enhance mission-critical workflows with new functionality – and decrease the pain associated with development. The team will deploy applications faster, contribute to greater efficiency and productivity, improve customer experiences, and create a more competitive operation.
To find out more about how Pillir's platform can help with SAP rapid application development visit their website here: https://www.pillir.io/
Release ID: 89034541