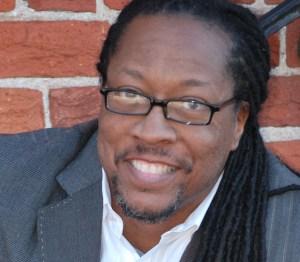 - April 30, 2019 /PressCable/ —
Money Mouth Marketing has launched a new course that can help business owners to transform their company and achieve more success online. It is based on the principle that many businesses focus too much energy on productivity, while the real focus should be on profits.
More information can be found at: https://blaster.biz/gps
The course features advice and guidance from Antonio Thornton, a marketing specialist who has huge amounts of experience in both productivity and online business. He has started multiple 7 figure businesses online, and has been teaching others how to do this for years.
His expertise in direct response marketing has earned him national accolades, and he has helped numerous small business owners to improve their profits, bring in more leads, and make more sales.
The new course is rooted in what Antonio calls the great productivity lie. It highlights how a shift in focus can 10x a business without any need to work more hours.
The process requires just 15 minutes of work per day to implement. Through taking part in the online course, participants can learn key methods to improve their business success.
It highlights how some popular phrases, like time management, peak performance, and super productive, are based on a productivity outlook that many people place too much emphasis on.
The online training class is free, and business owners will discover how to exponentially increase their profits instead of just focusing on what a business can do to improve its productivity.
Three modules help business owners to transform their site and their online presence. The first is the Productivity Paradox, and how productivity can actually be killing the business rather than helping it.
The second highlights the "3-word phrase", which can guarantee business owners more income. This module includes vital marketing and revenue generation strategies for small business.
Thirdly, participants will learn about the X Factor, which is a formula that they can copy and paste to ensure their own success. Participants will also discover how to focus on income generating assets in a business both increasing revenue and on assets that can increase the real value of the business.
Full details of the course can be found on the URL above.
Release ID: 508033