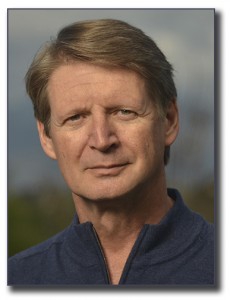 - January 12, 2018 /PressCable/ —
As P.T. Barnum once said, "A terrible thing happens without constant marketing… NOTHING!" To help business owners shorten their learning curve and expedite the strategic side of marketing, Can You Find Me Now, an Agoura Hills, California based full-service marketing consultancy has announced a new weekly business growth article series for business owners called "Work ON It Wednesday." Every Wednesday a new marketing article will be posted on their website with links to a checklist, worksheet, or to-do list that will help business owners grow by working ON their business, not only IN their business.
For more information on Can You Find Me Now and the "Work On It Wednesday" business marketing series, visit their company website at:
http://www.canyoufindmenow.com
"Working on your business, not just in your business" is an idea made popular by Michael E. Gerber in his bestselling book THE E-MYTH REVISITED.
Mr. Gerber's philosophy is that for any business to grow and thrive, strategic high-level thinking and planning must be done by the business owner to prepare for and direct the company toward growth. If a business owner gets stuck doing too much of the technical work of the business (performing the day-to-day service or production tasks) then the critical strategic and business-building work will be sacrificed.
Over time, businesses that don't take the time to do this critical work will eventually stagnate and lose ground to those businesses that do. They may even go OUT of business.
"I am starting this weekly series of checklists, worksheets, and to-do lists so that you can expedite your working-ON-your-business time." explains Frank Buddenbrock, founder and owner of Can You Find Me Now. "I've developed a collection of strategies and ideas that will do MOST of the thinking for you. You'll be able to use these checklists as road maps to keep a clear mind on what needs to be done to market your business. My clients have found a new level of clarity, purpose and direction from using these tools and I've selected the very best from my collection so business owners at any stage can benefit."
Each weekly article in the series will include a link to a downloadable and printable worksheet. These worksheets are designed to be completed by hand because this is the best way to secure huge mental advantages in internalizing the information and realizing business breakthroughs.
Here's a short list of topics to be covered in future posts:
· 12 Ways To Grow Your Number of Customers
· 15 Ways to Drive More Visitors To Your Website
· 11 Powerful Items For Your Website's About Us Page
· 10 Point Press Release Checklist
· 5 Steps To Learning From Failure
About Can You Find Me Now:
Can You Find Me Now is an Agoura Hills, California based full-service marketing consultancy that focuses on increasing the flow of clients to businesses. Their specialties include: online marketing solutions, website solutions, and integrated marketing and communications strategies. Each digital marketing strategy is overseen by an expert marketing consultant.
Release ID: 286485