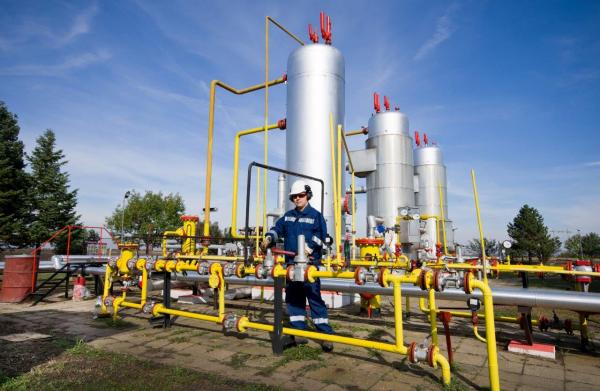 - July 21, 2020 /PressCable/ —
Los Angeles, California based Natural Gas Services announced the launch of its free savings analysis for businesses, industrial and commercial entities nationwide. The service is meant to help hotels, restaurants, manufacturers and other businesses that use natural gas to markedly cut down their utility bill.
More information about Natural Gas Services is available at: https://www.naturalgas.services
In light of the current pandemic, many companies are looking to trim costs in order to sustain their operations. With utilities constituting a significant portion of a business's overhead costs, it's an area that's ripe for reevaluation.
The free savings analysis provides CEOs, CFOs and business owners an easy way to determine if they're getting the best rates for their natural gas utility. The company just needs to upload a recent utility bill to Natural Gas Services's website. After the assessment, the company will be referred to a retail energy provider, which procures natural gas at wholesale rates, translating to savings of up to 25%.
Natural Gas Services reiterates that there will be no interruption of services should the company decide to switch. The natural gas will still come from the same source and will still be distributed through a utility company's pipes, but it will be procured at a discounted rate, the savings from which will be passed onto the company. In essence, it will simply be a billing change: from the utility company to the retail energy provider.
The service is available in the following 22 states: California, Colorado, Florida, Georgia, Illinois, Indiana, Kentucky, Maryland, Michigan, Montana, Nebraska, New Jersey, New Mexico, New York, Ohio, Pennsylvania, South Dakota, Virginia, Washington, Washington DC, West Virginia, and Wyoming.
It will typically take only 3-5 business days to receive the savings proposal from Natural Gas Services. If business owners prefer, they can also send their utility bill via fax.
A representative from Natural Gas Services says: "Now more than ever, companies really need to take a closer look at overhead costs such as utility bills. However, it's surprising that most businesses never even think to negotiate or research natural gas rates. With the free savings analysis, more business owners can enjoy great savings on natural gas."
Further information about Natural Gas Services is available via the URL above.
Release ID: 88969082