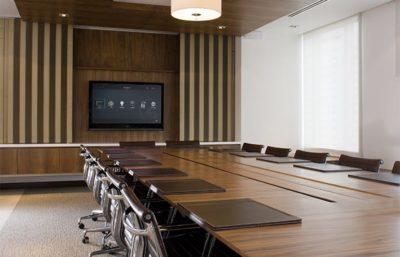 - September 14, 2019 /NewsNetwork/ —
Sphere Home Technologies launched its Home Automation flagship system earlier this year in May. It started as an all-in-one solution for homeowners to control their automated systems on one device using the same app. Distributed audio, lighting and sound systems, security and surveillance systems, as well as heating & cooling control and automated sprinklers were all included in what Home Automation could do. The response to this system has been excellent.
Since the launch, the program has evolved, adding a "smarter" aspect to an already smart system. It tapped into the homeowner's WiFi connection to access things like the local weather. This allowed the system to regulate the use of shades for lighting, water for sprinkler systems on rainy days, and provide more efficient climate control by adjusting in advance for particularly hot or cold days.
The level of artificial intelligence recorded and analyzed patterns of energy and water usage. This made it become a more robust predictor of the home's needs. Energy bills dropped as a result while convenience increased. Home Automation then took the next step of tracking the GPS signal from the homeowner's cell phone. Now it was able to prepare the home for its owner's arrival and regulate use of energy upon his or her departure.
Chris McDaniels, owner of Sphere Home Technologies in Birmingham, AL made one important observation about the success of this system: "I was amazed at the positive results of our Home Automation program and what it was doing for homeowners when they come and go from their residences. However, the system can handle any of the automations found at these same homeowners' businesses, but they are simply not making the connection! With that being said, we are launching "Business Automation" effective immediately as a separate entity to create a more obvious cue to what we can do for commercial users."
"Business Automation does contain much of the same technology that Home Automation does, but we have added some features that were not of much use in the home," added McDaniels. "Features like multiple users and pass codes to allow for many people coming and going throughout the day, from employees to cleaners to delivery drivers. They all need different levels of access, and if we give them what they need, they do not need to disrupt employees who may be busy, out of the office or unable to let them in to a certain area."
"Whether people fully automate their homes or not," continues McDaniels, "many at least use a camera and app that notifies them any time someone approaches their front door. It works great to keep track of pets, children, packages, and provide added security. Now that facial recognition software is progressing so much, soon we will be able to use cameras to grant access to trusted regulars without any worry at all. It is a very exciting time and the technology continues to grow at an alarming rate."
To learn more about Business Automation and what it can do for your own business, visit https://spherehometechnologies.com or call Sphere Home Technologies at 1 (205) 777-5626.
Release ID: 88918734