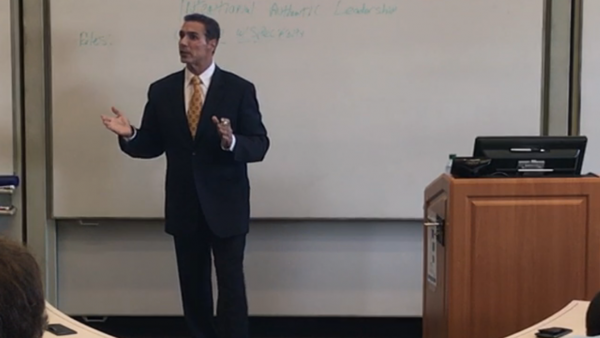 - June 1, 2020 /PressCable/ —
Leading health and fitness consultant George DiGianni announced the launch of an updated range of exercise videos as part of his campaign to raise awareness of the importance of optimal form and conditioning. The videos cover essential topics such as setting the right foundations for optimal fitness training, reaping the full benefits of burst training, and various others.
More details can be found at https://www.21daybodymakeover.com/exercise-videos.
The latest announcement is part of George's commitment to providing individuals throughout the world with access to professional-level health, fitness and nutrition resources.
Over the past thirty years George has offered cutting-edge fitness and health consulting services to a wide range of celebrities. His clients include Michael Dell, CEO of Dell Computers, Dallas Mavericks owner Mark Cuban, NBA champion Dennis Rodman, and many others.
Leveraging his extensive experience working with top-level athletes, George has created a series of unique videos featuring training principles not available anywhere else.
One of the focal points of the new videos is achieving proper form. Though a fundamental factor affecting overall training success, form is often overlooked by both trainers and fitness enthusiasts.
George's videos are based on his extensive research into body mechanics and decades of practical fitness training experience. The techniques covered in his training videos cover both increased calorie burning and foundational strength exercises, helping fitness enthusiasts maximize their fitness success while minimizing the risk of injury.
The full video collection is available completely free of charge with any purchase of the Keto Cleanse or the Full Body Makeover. The highly praised programs have been used successfully by top athletes including Jamie Benn, Matt Niskanen, Darryl Sydor and many others.
With the latest announcement, George DiGianni continues to expand his range of high-quality fitness, health and nutrition programs. An Amazon bestselling author and radio talk show host on the number-one sports talk station in the US, George has established a strong reputation as one of America's top health and fitness coaches.
He has also lectured to MBA students at the SMU Cox School of Business, and authored numerous articles for Dr. Drew, Women's Health & Fitness, and CBS Health Watch. More details can be found at https://www.linkedin.com/in/george-digianni-2014a954.
Visit the websites above for more information on George's updated exercise videos and cutting-edge nutrition and health programs.
Release ID: 88958893