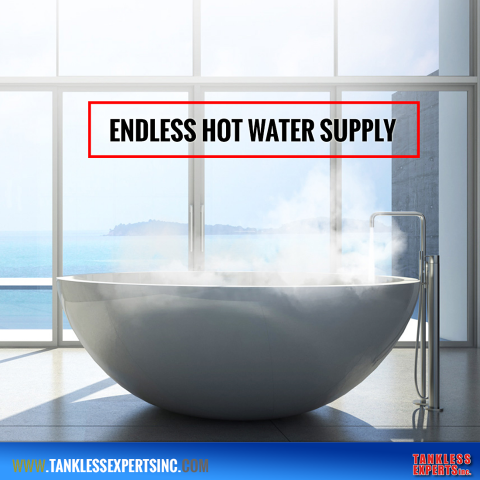 - May 29, 2018 /PressCable/ —
Tankless Experts Inc have announced that they offer a tankless water heater installation service. The Ontario based company are experts in providing advice, servicing and installation of tankless water systems from the best manufacturers.
For more information please visit the website here: http://tanklessexpertsinc.com
Tankless Experts Inc are based in Burlington, Ontario and serve the Mississauga, Toronto, Oakville, Burlington and Hamilton areas. The skilled tankless water heater service specialists work with homeowners to make informed decisions on the best tankless water systems and heaters for their homes and needs. Their team offers homeowners expert advice and customer service at every step of the process.
The specialist technicians at Tankless Experts Inc provide installation, service and maintenance solutions for all makes of furnaces, HRV's, humidifiers, water heaters and in-floor heating systems. They install systems from the best manufacturers in the industry including Rinnai, Uponer, KeepRite and Noritz among others. They are also certified specialists with Navien and Lifebreath and are registered with the Technical Standards and Safety Authority.
Tankless water heating systems provide homes with a constant supply of on demand hot water. The water is heated with energy efficient and eco friendly systems, which save homeowners money and are friendly to the environment. Homeowners also never have to worry about picking the right sized tank for their home again, meaning they wont get caught out and run out of hot water.
These space saving tankless water heaters work by heating water as it is used. It is activated when a hot water tap in the home is turned on and water enters the heater. The water flow sensor signals to the computer to automatically ignite the burner and the heat exchanger heats the water flowing through it to the designated temperature. When the tap is turned off the system automatically shuts down. This system is 30 to 40 % Moore efficient than traditional tanks as no energy is wasted through heat loss in the stored water.
Those wishing to find out more about Tankless Experts Inc and their tankless water heater services can visit the website on the link provided above. Alternatively, they can also be contacted on 416-708-0409.
Release ID: 332360