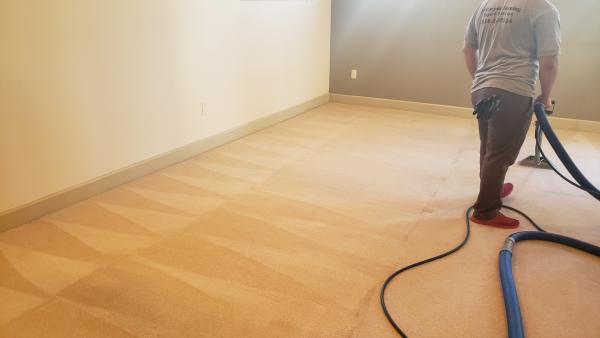 - August 26, 2021 /PressCable/ —
With many carpet warranties containing exclusions relating to stains, the company has also extended its carpet protection treatments to homes and businesses in Burbank, Glendale, and surrounding areas of the San Fernando Valley.
More details can be found at: https://www.jpcarpetandfloorcare.com
The company's latest eco-friendly and child-safe cleaning services provide homeowners with the assurance that their carpet warranty will remain valid.
Carpet manufacturers' warranties can vary in their requirements, but most stipulate that professional cleaning that involves 'hot water extraction' methods be conducted every 12 to 24 months. Homeowners who wish to make a claim are usually required to show proof that this has occurred.
Satisfying these directives, JP Carpet Cleaning utilizes a tried and proven multi-stage process. Following vacuuming, technicians now treat the fiber with an environmentally friendly agent that both cleans and disinfects.
The modern steam cleaning equipment fully complies with the hot water extraction methods required and removes dirt and contaminants that have accumulated. Carpets are then raked in order to aerate the pile and accelerate the drying process.
While some carpet manufacturers offer a lifetime guarantee against stains, closer inspection reveals that many substances are excluded. Non-food and non-beverage items, such as oils and inks, as well as food items containing strong coloring, are just some of the items listed. In order to provide more comprehensive protection against stains, JP Carpet Cleaning has now also expanded its advanced anti-stain treatments.
The service helps to prevent both oil and water-based stains, and can also repel dirt. Carpets that have been treated are easier to blot up following a spill, and any spill that does occur will not set into the carpet fibers.
With the most recent announcement, JP Carpet Cleaning and Expert Floor Care confirms its commitment to providing the wider San Fernando Valley with exemplary carpet care solutions that are safe for families and the environment.
A satisfied client stated: "JP cleaned all of our carpets. They came on time, finished quickly, and did an excellent job. They also have gotten to know me as a customer, including keeping up to date with my family. I really appreciate the great service as always."
Interested parties can find more information by visiting: https://www.jpcarpetandfloorcare.com
Release ID: 89042777