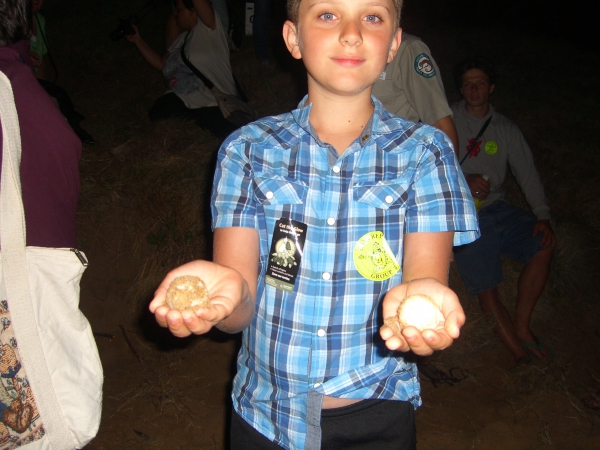 - October 18, 2016 /PressCable/ —
Bundaberg is readying itself for the return of hundreds of turtles for the annual nesting and egg laying phenomenon at the Mon Repos Conservation Park located on the nearby beach.
Many locals, families and overseas visitors have the wonderful experience at Mon Repos each year watching the nesting, egg laying and hatching of the turtles from November 2016 to March 2017.
Mon Repos supports the largest concentration of nesting marine turtles on the eastern Australian mainland and has the most significant loggerhead turtle nesting population in the South Pacific Ocean region. Successful breeding here is critical for the survival of this endangered species.
The Ranger-guided Turtle encounters operate seven nights a week from November to late March, excluding the 24th, 25th and 31st December.
Nesting turtles are best viewed after dark, from November to January and hatchlings are best viewed from January to March, after dark.
Key highlights include:
-Annual return of Loggerhead & Green Turtles – Experience the thrill of watching turtles come ashore to dig a nest and lay their eggs -Digging of the nests – Watch the turtles dig their nests in the beautiful Queensland evenings -Laying of the eggs – Be thrilled and (if you're lucky) help move the eggs to a safer location
Limited numbers of tickets are made available each evening, so bookings are essential. Full details on the event can be found & bookings can be made for guests of the Bundaberg Coral Villa Motel including return transfers.
One of last years visitors had this to say about the event::
"WOW!! Did not do much research before we went. When arrived we were blown away! What an awesome setup!! The kids learnt all about different species of turtles and turtle conservation! Great information centre with lots for kids to do from information to interactive sections to colouring in… then comes the main event!! Going on to the beach and watching those turtles hatch!!! Then you get to bear witness to them crawling and making their way to the surf!!! AMAZING! Enjoyable for the whole family!! And we had Aboriginal ranger and he was just amazing!! Such an insight! Be warned it is super popular and heaps of people show up!!" –Tripadvisor Visitor
The Coral Villa Motel website has full details about the sessions at this year's event. For further details & bookings for the event contact the motel directly by phone or email.
Room reservations may be made online by visiting the Coral Villa Motel website: http://www.coralvillamotel.com.au
Release ID: 138532