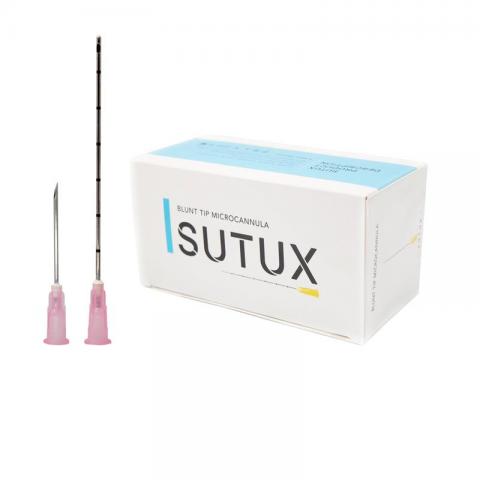 - October 2, 2020 /PressCable/ —
Face Med Store has launched a new range of microcannula as part of a new store update. They provide effective and affordable supplies and equipment for medical aesthetic professionals and pride themselves on high quality service.
More information can be found at: https://facemedstore.com/collections/microcannulas
Founded in 2019 by Dr Hardik Soni and Lana Cheuck, Medical Supply strives to provide the best medical equipment solutions for the cosmetic and wellness industries. Their products are delivered at affordable prices to ensure clients can provide the treatments they need without unnecessary expense.
Now they have launched a new range of microcannula to provide added flexibility and control in precise treatments. These medical needles offer more flexibility and accuracy than traditional sharp-tipped needles.
Benefits of these more precise options include the fact that the needles can move more freely and easily while in use. In addition to this, it provides the flexibility of fewer entry points. With this in mind, it allows practitioners to provide treatments for patients with added comfort.
Other benefits include reduced risk of trauma to the tissue, more accurate filler injections, and the potential for better, more fluid and uniform results.
Patients who receive treatments using microcannula will experience decreased downtime afterwards. There is also a noticeable reduction in pain and discomfort.
A wide variety of options are now available through the updated store. These include 25 gauge 38mm microcannula, 27 gauge 28mm options, 25 gauge 50mm products, and a variety of other choices.
These are designed to streamline and improve efficiency for practitioners injecting dermal fillers, platelet rich plasma, and fat for aesthetic procedures. They are disposable, with a blunt, flexible tip that reduces injury to nerves and vessels.
Customers can buy with confidence as each option is comparable to more expensive options, allowing clinics to reduce their outgoing expenditure.
The company states: "They come in a variety of sizes to accommodate injection of substances of different viscosity. Each box contains 20 sterile, individually packed micro cannulas which are manufactured under strict guidelines to persevere integrity and sterility."
Full details can be found on the URL above.
Release ID: 88979364