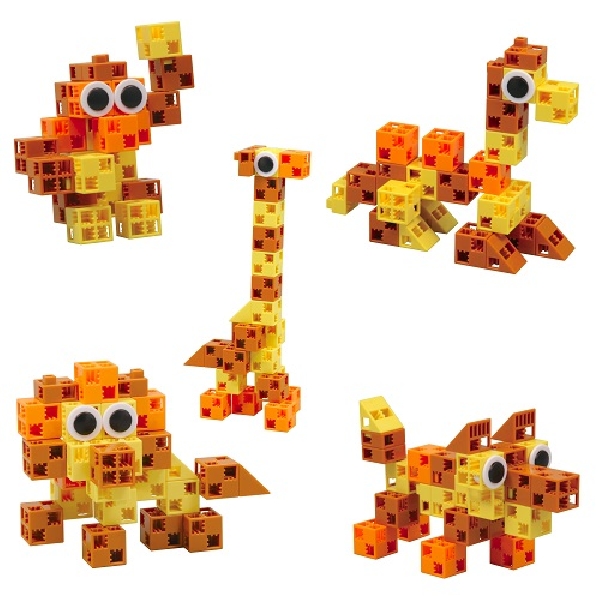 - June 10, 2015 /PressCable/ —
Neutral gender categorization of toys has garnered support from the majority of people queried in a recent mini-poll by iGen Insight and that bodes well for toy companies that don't want to narrow the potential market for their toys, Co-Founders of building toy company Click-A-Brick Jason Smith and Georg de Gorostiza say.
The recent iGen Insight poll asked over 2,000 United Kingdom residents 16 years old and over 'Is the move to gender neutral categorizations of toys the right one?'
While overall opinion from the poll showed most people in favor of gender neutral toy categories, it wasn't an overwhelming majority. Forty percent of respondents answered 'Yes', while 36 percent said 'No' and 24 percent were undecided.
Support for gender neutral categorization declined with age and men aged 55 and over were the only group to show majority opposition to abolishing gender categories for toys, with over 50 percent of older men answering 'No' to the poll's question. Only 23 percent of men 55 and over were in favor of toys being categorized as gender neutral. Women in the same age group were more likely to support the move with 44 percent in favor of it. Younger people proved much more likely to support a move away from gender labeling, the poll showed, with 64 percent backing the move.
"Although it's not possible for us to draw any definitive conclusions from this single poll, it certainly does point to some interesting age and gender divisions," iGen Research Manager Claire Milner, said. "With young people in much greater support of the move away from gender categorization of toys, it suggests this issue will continue to have implications within the toy and games industry."
The Click-A-Brick team says that by getting rid of the gender categories, toy companies would be helping to open their potential markets for their toys, as customers would feel less inclined to follow the gender categories prescribed to a particular toy.
The building toy company has thus far eschewed gender categories for its two sets, the Animal Kingdom Safari and the Army Defenders sets. So far, the Animal Kingdom set has proved more popular with girls than boys, Smith points out, and the Army Defenders set, while it would seem more like a traditional boys' toy, was actually named by a girl in a Facebook contest held by the company.
However, Smith isn't expecting gender categories for toys to disappear overnight.
"This is an interesting little survey and, to be honest, the results are pretty much what anyone would expect," Smith said. "As things change, it's always the younger generation that embraces something new first while the older generation holds onto the way things have traditionally been done. It's just human nature. Speaking strictly as a businessman, I welcome the abolition of gender categories because I don't want anything restricting the pool of potential customers for our products, but I wouldn't expect gender categories for toys to go away anytime soon. If we released a set that was primarily pink and had unicorns and rainbows, and we didn't label it for girls, we certainly wouldn't expect an influx of boys to be interested in it just because it's not labeled. Even if they aren't stated, there are still those implicit gender categories."
Release ID: 84060