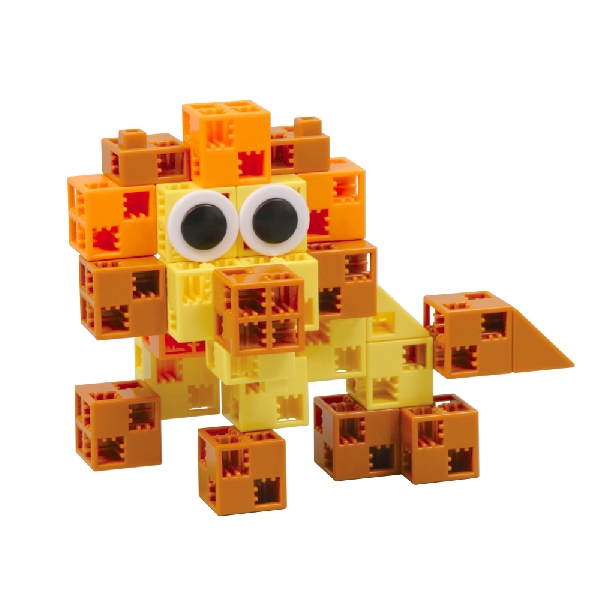 - January 25, 2015 /PressCable/ —
After a successful launch that saw the company surpass its first month sales goals, Click-A-Brick is still going strong, with a 4.5 star customer satisfaction rating on Amazon.com. 
The overwhelming majority of reviews are five stars, with parents and customers praising Click-A-Brick's ability to keep children entertained for hours and for how the toy stimulates children's imaginations to create with the building block set.
Click-A-Brick's Animal Kingdom Safari 30-piece 5-in-1 set has been garnering high praise on the retail sales site since its launch in December and it looks poised to continue receiving high praise throughout 2015.
Co-Founder of Click-A-Brick, Jason Smith, says the praise on Amazon.com is especially meaningful for the toy because it's real customers giving real feedback.
"Obviously, you know when you get into this that you know you're not going to please everyone, but you hope to please the majority of customers and we can say with complete confidence that we have done that," Smith said. "When you start off selling a product, it kind of becomes your baby and reading online reviews becomes like checking its report card or something. You can't help but feel proud when you see that it's doing so well. Four-and-a-half stars on a five-star rating system is amazing and we're glad people enjoy Click-A-Brick so much."
Parents seem impressed by Click-A-Brick's innovative design, which allows for the bricks to be connected from all different sides. This feature was cited as a reason that children can so easily become engaged with this particular building block set and be so entertained by it for hours. Consumers liked the fact that children became inspired to create with the blocks and were inspired themselves to play with their kids, making playtime with Click-A-Brick a family affair. Much of the consumer sentiment also revolved around Click-A-Brick's distinct clicking sound, which parents said their children loved hearing.
Many of the reviews lauded Click-A-Brick as a good gift idea for children of any age over four. The simple act of pulling the bricks apart and snapping them together seemed to delight the younger children who received the building block toy as a gift, according to reviewers, while the older ones loved following the included instructions for building the lion and figuring out how to build the other animals from the pictures.  
Smith says he hopes future Click-A-Brick sets will be as successful in the court of public opinion as the Animal Kingdom Safari set has been so far.
Release ID: 72655