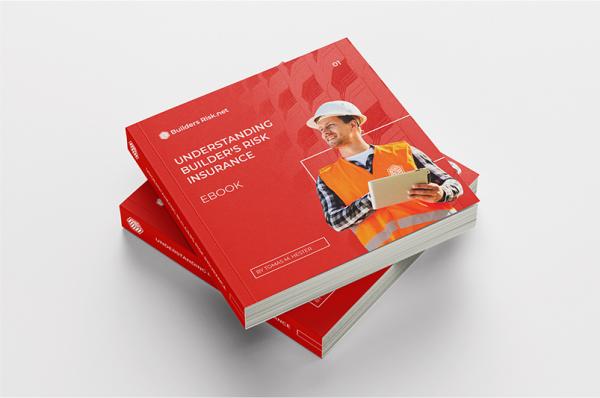 - October 3, 2020 /PressCable/ —
Houston, TX-based Builders Risk has announced the launch of their new Understanding Builders Risk Insurance Ebook. The book is designed to give prospective clients a simple understanding of the types of coverage offered, the importance of that coverage, and the different policy options.
More information is available at www.buildersrisk.net
The newly released ebook is intended to make clear the fundamentals of builder's risk insurance to assist customers in gaining a deeper understanding of the coverage. With that, the book begins with the history of the insurance, how it developed as construction insurance, and how the coverage changed as the construction projects changed.
By starting with the history of builder's risk insurance, the new ebook aims to educate potential clients and set them at ease with this specialized type of insurance which functions differently than insurances they may be accustomed to, including in terms of durations. Builder's risk insurance, for example, can last 3, 6, 9, or 12 months.
The company Builders Risk includes in the book descriptions of just what this type of risk insurance can cover. That includes protection for the building materials, any equipment added to the property such as elevators and HVAC systems, labor costs and expenses as well as temporary structures such as scaffolding and even landscaping.
The new ebook intends to make clear the difference between a typical property insurance policy, which may not provide coverage in the event of a loss during construction, and builder's risk insurance, which covers it specifically.
As insurance can be a question of costs and benefits, the newly published book by Builders Risk attempts to clarify what clients can expect. Basic policies would start at a minimum premium of $700 for 12 months and could cover up to $200,000. For larger projects, the premium ranges from 1-5% of the construction cost.
A Builders Risk client commented on the ease of the process, saying it was a "very easy, smooth application, and protected my investment all the way through building (was necessary for Sussex county Delaware) but it was well worth the investment and peace of mind the staff was excellent and helped whenever they could. Thank you for a great product and experience."
More information on Builders Risk policy details, including to read Understanding Builders Risk Insurance Ebook, can be found at the link above.
Release ID: 88979472