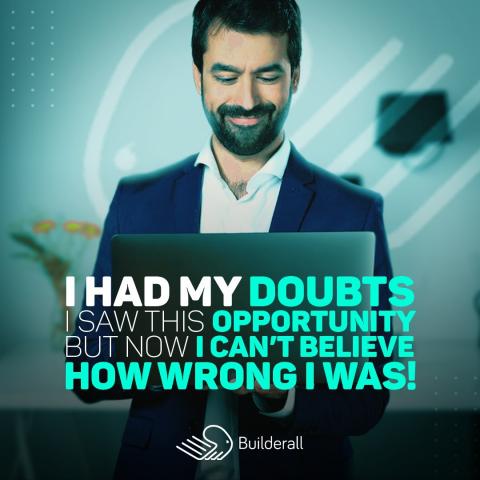 - November 18, 2020 /PressCable/ —
Builderall, a high-performance digital marketing platform has launched its 4.0 version. The new version allows users to create, build, and market a digital business using just one platform.
For further details see it HERE
The launch of this digital marketing platform gives internet marketers, web developers, digital agencies, and local brick and mortar businesses a simple yet powerful platform to perform all their online tasks.
The company allows users to use the program for thirty days for a one-dollar charge. They are confident that entrepreneurs will be impressed with the platform and become permanent members.
The Builderall 4.0 platform provides many benefits for anyone doing business online. Some of the benefits include a drag and drop website builder, vídeo hosting, membership sites, an e-learning system, unlimited email marketing, a CRM and automation system, chatbot and site bot, and a booking calendar.
The 4.0 Version of Builderall has also included a checkout system with payment gateway integrations, affiliate programming, eCommerce checkout, auction checkout, a magazine builder, mockup, and image editor, vídeo wrappers, browser notifications, blog, chat, and Google and Adsense builders.
One of the most popular features is the funnel builder and the company has included a video demo showing potential members how easy it is to build a sales funnel using their platform The video may be viewed at right HERE
The company has also accumulated a vast library of video tutorials and a knowledge base. This adjunct to their support team gives users the confidence to become fully functional in all aspects of the newly launched 4.0 version. Users may also use the chat and ticket support system for quick answered to any issues they may face.
Erik Salgado, the inventor of this platform states," I wanted to develop a platform for both beginners and established digital marketers. I also wanted to give them a community that was friendly to guerilla-style internet marketing." It seems thousands of users in over 100 countries agree.
The launch of Builderall 4.0 is set to empower users around the globe with the tool chest to accomplish all their online tasks.
You can view further trial details HERE
Erik Salgado has launched his latest version of the popular Builderall internet marketing platform. It includes all the latest technologies used online including chatbot and site bot functions.
Release ID: 88986050