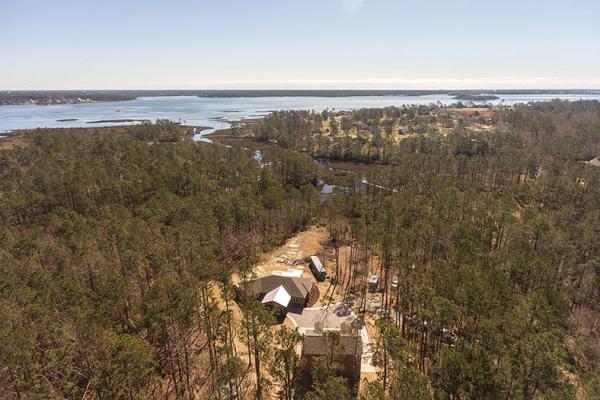 - September 20, 2021 /PressCable/ —
EMERALD ISLE, NORTH CAROLINA, September 20, 2021 — Emerald Isle-based C.O.D. Home Services, LLC, is sharing its expertise about building homes in coastal communities with homeowners dreaming of living near the ocean.
"For a lot of people, having a home near the coast, or even on the beach, is a dream come true," said Mark Merrell of C.O.D. Home Services, LLC. "But building a home near the ocean is different than just about anywhere else. There are several things homeowners should know before they get started."
Specifically, Merrell shared five key insights that homeowners should be aware of so they can plan to build – and own – their new home with their eyes wide open.
https://www.codhomeservices.com/blog/5-things-to-know-about-building-on-the-coast/
Salt Air Means More Maintenance
Salt is tough on exterior fixtures and outlets, siding, windows, AC units, and other household systems, according to Merrell. This means more maintenance than homes built further inland.
"Your windows will need to be cleaned more often to avoid them getting coated in salt build-up, which can cause your windows to deteriorate," said Merrell, adding that AC units are also subject to the ravages of salt air. "It's also crucial to have your AC unit serviced each year, so a technician can check for signs of corrosion and salt build-up."
Hurricanes
It's no secret that hurricanes are always a possibility on the North Carolina coast. That means that homes have to be built higher and stronger.
Coastal homes need high-impact windows that can withstand excessive wind speeds. They also protect the home from excessive water intrusion and damage. Storm shutters are also important to protect homes from hurricane damage.
Homes built in areas vulnerable to hurricanes are also typically built on stilts to protect them from storm surges and flooding. So, just getting into your house means climbing a flight of stairs. To make it easier for people with limited mobility, or even just bringing groceries home, homeowners should consider a lift or an elevator.
Influx of Tourists in The Summer
Living near the ocean has tons of perks, but the influx of tourists in the summer is something homeowners also need to be prepared for.
"Chances are you've been one of those tourists before you decided to build here, so this shouldn't be a surprise," said Merrell. "But many new residents might not be prepared for the amount of people that pour in every Saturday, resulting in traffic and parking problems."
Merrell added that the influx of vacationers is just something that goes with the territory of living in such a desirable place.
Watch Out for Mold
With the increased humidity comes the increased risk of mold. Living with the constant threat of mold means homeowners will need to be vigilant with keeping surfaces clean and areas well-ventilated. "We have multiple ways to preemptively combat fungal growth as well as changes/improvements to your HVAC system ," Merrell said.
Lack of Outdoor Space
While many homes have gorgeous ocean views, they usually do not have a ton of outdoor space. "Many homeowners will have us build a deck where they can include an outdoor kitchen and seating or entertainment area," Merrell concluded.
But like the rest of the home, the deck is subject to the constant barrage of wind, sun, salt and sand. "We recommend having a synthetic decking installed, or having your deck resealed each year."
About C.O.D. Home Services, LLC
C.O.D. Homes Inc. of C.O.D. Home Services LLC. is a local, family-owned general contracting company servicing the Crystal Coast from Swansboro to Morehead City, all of Carteret County, and surrounding areas.
Release ID: 89046086