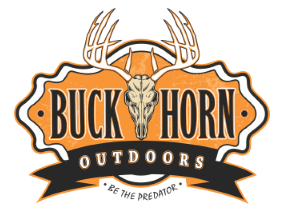 - January 21, 2017 /PressCable/ —
Information on the high-quality climbing treestands from Buckhorn Outdoor Products can be found at http://www.buckhornoutdoorproducts.com. Among its amazing hunting merchandise, the Higher Level climbing treestand is a favorite.
Considered by many to be the highest-quality treestand ever made, the Higher Level is a far superior product to the Equalizer. With its improved geared leveling treestand system, the Higher Level performs better than any cable-style climbing stand. It has the same size and shape as the Equalizer, but at just 20 pounds it weighs 8 ounces less. It does not contain a threaded rod that moves. Instead, the crank house travels up the screw like a nut on a bolt. For perfect engagement, it has a patented Geared Leveling Technology and improved Cable Termination system. With the Higher Level, hunters do not have to incline their treestands at a steep angle to start the climb. Using its patented and improved Geared Leveling Technology, the Higher Level gives over a foot of cable adjustment and can accommodate a 6-inch change in tree diameter. For an extraordinarily comfortable bench seat and adjustable backrest assembly, one can choose the Elite model. The Higher Level has a lifetime guarantee on the frame and all welds. It is rated to handle 350 pounds safely. It never rusts as it is composed of stainless steel, aluminum and super-strong nylon. It is easily assembled and will endure for a lifetime.
Videos on the Higher Level climbing treestand can be found on Youtube.com. One review of the Higher Level is called "Southern Hunt-N-Fish Video Review #10 Buckhorn Outdoors Higher Level Climbing Stand" by Southern Hunt-N-Fish & Thumper's Outdoors. In this review, the hunter explains the importance of the Higher Level's life-saving Stabilizer Straps, comfortable seat and other features. There is also a review of the Magnum version of the Higher Level that is honest and offers suggestions as to the best ways to use this climber. The video is called "In Field Real Review Buck Horn the Higher Level 'Equalizer' Tree Stand" and is done by MMr Smith. In it, he discusses the stabilizing system of the Higher Level, which makes it extremely difficult for a hunter to slip or fall out. He also speaks of the Double Locking System and the very strong cables featured by this treestand. He appreciates that the backrest can also be used as a shooting rest, increasing the product's versatility.
Release ID: 162987