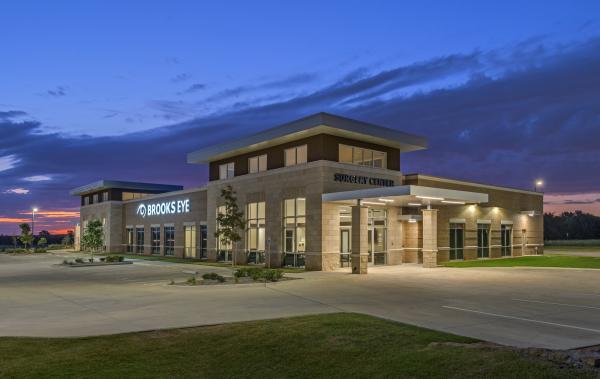 - June 3, 2020 /PressCable/ —
Plano, TX [06.02.2020] – The team at Brooks Eye Associates is now performing cataract surgeries using the ZEISS OPMI Lumera® i, the latest innovation in ophthalmic microscope technology.
Millions of cataract surgeries are performed every year. The process of removing a cataract and replacing it with an intraocular lens (IOL) is a common, safe procedure, but it requires precision and skill to achieve the best results. The OPMI Lumera® i is a type of microscopic visualization technology that shows surgeons images of the eye in greater quality and detail, which enables surgeries to be performed with greater precision.
"Using the OPMI Lumera® i, we can see more anatomy of the eye than ever before," said Dain Brooks, M.D., head surgeon at Brooks Eye Associates. "This new technology gives us deeper insight into a patient's eye, showing us details that ultimately guide our procedures in a more precise way."
Not only does the OPMI Lumera® i technology give practitioners a more detailed view of the eye, it also greatly assists surgeons during cataract surgery. This ground-breaking technology provides the surgeon with direction that can help them perform more exact incisions and placement of IOLs.
"While the surgeon is still in complete control and will be doing all of the work, the OPMI Lumera® i provides guidance that will make cataract surgery easier and faster," Dr. Brooks said. "It's essentially like having an incredibly precise, remarkably accurate assistant in the operating room. We're proud to perform cataract surgery with the OPMI Lumera® i because we know that it will enable us to do the best for our patients."
About Brooks Eye Associates
Brooks Eye Associates provides patients in Plano and the surrounding areas with the highest quality medical and surgical eye care, using the latest technology and surgical techniques. Brooks' team of eye care professionals, led by board certified ophthalmologist Dr. Dain Brooks, tailors each patient's care to address their specific needs. They specialize in procedures that correct sight and restore vision, including laser refractive procedures and cataract surgery.
To learn more about the adoption of their new OPMI Lumera® i technology or to learn more about cataract surgery in general, visit
https://www.brookseyemd.com/.
Brooks Eye Associates
9955 Gillespie Dr
Suite 100
Plano, TX 75025
(972) 736-9347
https://www.brookseyemd.com
Release ID: 88960275