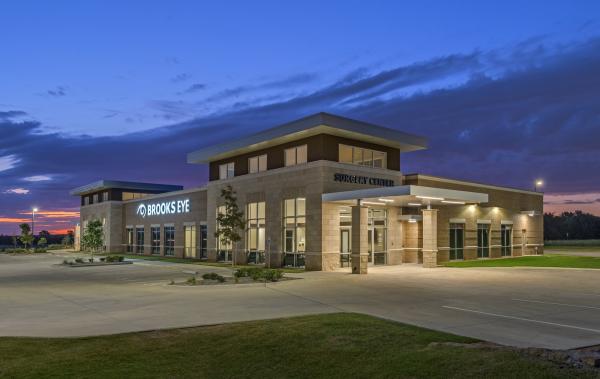 - September 30, 2020 /PressCable/ —
Plano, TX (September 29, 2020): The team at Brooks Eye Associates is now performing cataract surgery using the Stellaris Elite Vision Enhancement System. The Stellaris Elite is the latest in ophthalmic surgical technology and provides eye surgeons with exceptional control and patient stability during cataract removal.
The eye has a natural lens that focuses light and allows you to see images. However, with age, the natural lens can become clouded, resulting in a cataract in one or both eyes. While cataracts can cause blurry vision and other vision problems, they can be addressed with cataract surgery. During cataract surgery, the clouded lens is liquified and removed in a process called phacoemulsification.
Cataract surgery is one of the most common surgical procedures performed today, and with the experienced surgeons at Brooks Eye Associates, it is remarkably safe. Yet, the Stellaris Elite makes performing cataract surgery even safer by providing ophthalmologists with a more highly controlled surgical environment.
During phacoemulsification, the clouded lens is gently broken up into tiny fragments and is then removed with slight suction. The incision and vacuuming can create an imbalance in the eye's fluid and intraocular pressure. The Stellaris Elite ensures that these elements remain in balance by continuously monitoring the eye and automatically adjusting pressure levels to increase an eye's stability.
"Elements can change suddenly and unexpectedly during any surgery, but the Stellaris Elite gives us a greater degree of control and stability than ever before," said Dain Brooks, M.D., Head Surgeon at Brooks Eye Associates. "Thanks to this cutting-edge technology, we can better control pressure levels within the eye and make sure they're always exactly where they need to be."
The Stellaris Elite system also provides Brooks Eye Associates with a more precise, highly efficient tool to break up the clouded cataract compared to the tools used in other cataract surgery systems.
Together, the greater efficiency of the tool used to break up cataracts as well as the increased eye stability provided by the Stellaris Elite provides a safer, more controlled, and quicker cataract surgery.
"Providing our patients with the safest procedure possible is our first priority," Dr. Brooks said. "We're proud to adopt this technology and continue improving the level of care we provide to our patients."
About Brooks Eye Associates
Brooks Eye Associates provides patients in Plano and the surrounding areas with the highest quality medical and surgical eye care, using the latest technology and surgical techniques. Brooks' team of eye care professionals, led by board certified ophthalmologist Dr. Dain Brooks, tailors each patient's care to address their specific needs. They specialize in procedures that correct sight and restore vision, including laser refractive procedures and cataract surgery.
To learn more about the adoption of their new Stellaris Elite technology or to learn more about cataract surgery, visit https://www.brookseyemd.com/.
9955 Gillespie Dr
Suite 100
Plano, TX 75025
(972) 736-9347
Release ID: 88979010