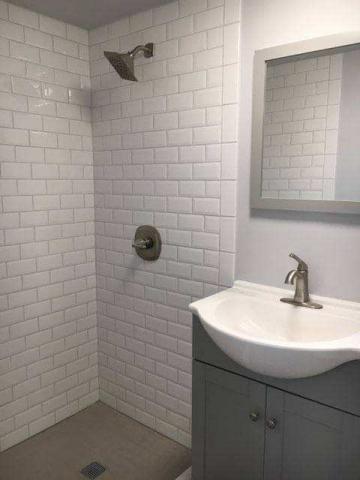 - July 20, 2020 /PressCable/ —
Brooklyn renovation contractors have recently discovered a remodeling niche that has been gaining popularity due to the downturn in business brought on by the Covid19 scare. Homeowners are discovering that a total basement renovation can be achieved at a bargain price and the payoff is an instant increase in property valuation. George at Picassonyc.com is one of the local Brooklyn contractors with recent experience in this niche.
For many, a basement is a large dark and damp storage area and not a comfortable place to spend much time in. Brooklyn general contractor, George Picasso, shared some of his thoughts about why clients have recently been focusing on their basement as a way of adding value to their property. "This apparent downturn in the economy has caused folks to switch gears and instead of opting for a total home remodel they have decided to focus on just a single area of their home. After some thought and discussion they frequently determine that their biggest bang for the buck will be a basement remodel"
"For some clients we have installed a formal projection screen and created a cinema-themed room. While some of our customers were looking for an additional bedroom or mini apartment, others were just looking for a cozy family gathering area with a modern faux fireplace. We have literally dozens of options to share with our clients."
There is a Google review online by a Sheldon T. that is typical of what Brooklyn remodeling customers seem to be looking for in 2020. "George and his team just completed a total gut renovation of our basement, first floor bathroom as well as a staircase replacement on the main/upper floor. The end product looks amazing and we are extremely satisfied with the quality of the work."
All in all, the next few months look like an ideal time for Brooklyn homeowners to contact their local remodeling contractor for a basement renovation. Bargains will exist and most contractors will be willing to negotiate so you can settle on a fair price for your new basement living space.
Release ID: 88969239