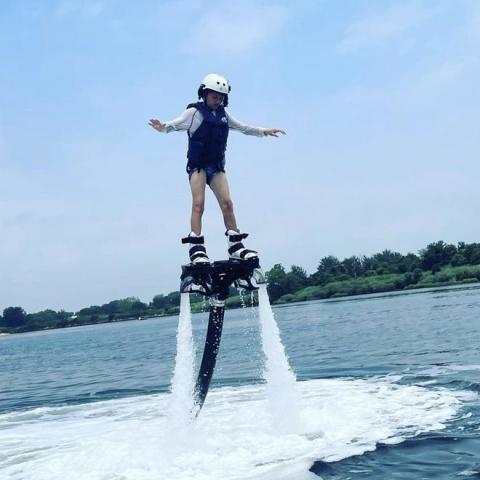 - February 7, 2022 /PressCable/ —
The organization, based in Brooklyn and led by a team of licensed and certified instructors, has announced that their summer water-sports camp will commence in the last week of June 2022, and is now open for enrollment.
More information can be found at https://campmaritime.com
Camp Maritime's new summer program for kids lasts nine to ten weeks and includes surfing, tubing, fishing, waterskiing, kayaking, flyboarding, and more. Children spend the summer discovering New York waterways, learning water sports, meeting new friends, and gaining confidence.
Water sports are increasing in popularity, especially among millennials and Gen Z – ages 10-25 – whose participation rate in North America is almost 30 percent. The most popular water sports include paddle-boarding, kayaking, sailing, and wakeboarding. Summer camps for children typically feature some form of water sport, but very few are dedicated to the full range of possible activities.
The children at Camp Maritime learn skills that will serve them well throughout their lives – from trip planning to maritime terminology to gauging weather conditions. The kids also learn about first aid and CPR from certified counselors and are taught about tides, waves, and how to assess risk. All watersport activities start at a 4:1 camper to counselor ratio but each camper gets at least 20-30 minutes of one on one time with his or her instructors.
The camp promotes an environment of self-discovery and growth that enables participants to develop greater self-confidence and build trusting, lifelong relationships with peers and counselors. The group's staff is dedicated to modeling behaviors of tolerance, cooperation, good sportsmanship, and teamwork.
The camp's curriculum was created by experienced sailors and is designed specifically for local waters. The camp supports and promotes personal growth in a controlled environment in which children can feel secure and confident in every aspect of learning. As water sports have evolved from coastal pastimes to a global phenomenon as highlighted by multiple Olympic events, the children are exposed to and taught the essential skills for mastering and enjoying these activities.
One parent commented: "My son is 10 years old and had the best summer experience at this amazing camp. He was able to learn new skills such as surfing, wakeboarding, and skimboarding which would be hard to introduce him to without this camp. Thank you to the amazing counselors and everyone for making his summer incredible. I highly recommend this camp for any kid who wants to enjoy summer break to the fullest."
Additional details can be seen at https://campmaritime.com
Release ID: 89063074