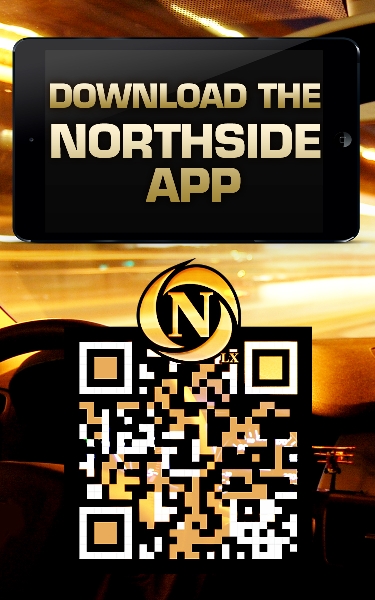 - September 18, 2014 /MarketersMEDIA/ —
Brooklyn, NY, USA – September 17th, 2014 /PressCable/ —

Brooklyn, Queens & Manhattan Cab riders looking for ease and convenience can download the new mobile app by Northside Car Service. The app is available for download on iTunes as well as for android devices at the Goolge Play store. Detailed info about the app can be found here: http://northsidecarservice.com
The new Northside Mobile App is designed to appeal specifically to cab riders and commuters throughout Brooklyn, Queens & NYC. Features of the new app includes:
An enhanced GPS functionality – Drivers can pinpoint the users location which will virtually eliminates incorrect addresses.
Passengers will also never have to wonder "where's my cab" as they can now watch their vehicle in real time en route to their location.
History and receipts – The app automatically keeps a log of the travel history and receipts to track and submit expenses.
Passengers can also view their drivers certified information, see the estimated cost of the ride and even share the ride in real time with friends and family to let them know passenger arrived safely!
Armando Tejeda, CEO of Triangulum Services and marketing director for Northside Car Service, when asked about Northside Mobile App said:
"The new Northside app brings a whole new level of efficiency to Northside customers as well as our drivers. Once a cab is ordered, the new system instantly locates the closest vehicle and sends the pickup request to that driver. Within 15 seconds if that driver doesn't acknowledge, the fare gets re routed to the next closest driver."
Several new users have already downloaded and use the app. "The initial feedback has been overwhelmingly positive" stated Tejeda. " Our customers love the convenience of the app."
Those interested in learning more about the company and download the new app can do so by visiting the company website here: http://northsidecarservice.com.
Contact Info:
Name: Armando Tejeda
Email: atejeda@triangulumservices.com
Organization: Northside Car Service
Website: http://northsidecarservice.com
Phone: 718.387.2222
Address: 207 Bedford Avenue Brooklyn, NY 11211
Release ID: 63337