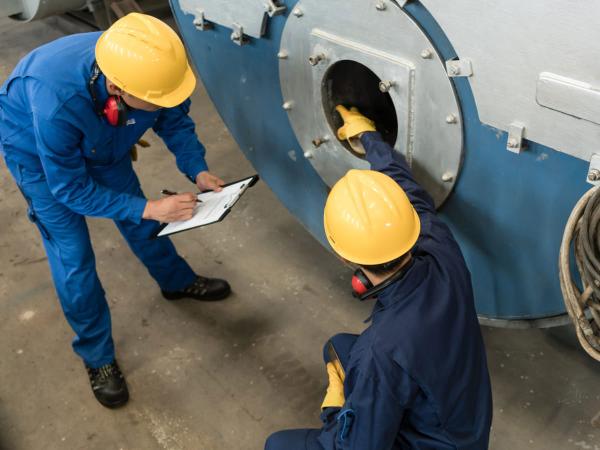 - May 13, 2021 /PressCable/ —
Ragno Boiler Maintenance, Inc., located in the Bronx, New York, has released a report that helps residents ensure their home's boiler heating system is in good running order. Titled "Ten Tips for Boiler Maintenance," the report offers insights and instructions homeowners can follow to assess and maintain their boiler system's functionality.
More information can be found at https://www.ragnoboiler.com/post/ten-tips-for-boiler-maintenance
A home's boiler is an important appliance that, like all other appliances, requires proper care and maintenance. New York's Ragno Boiler Maintenance Inc. has released a report that outlines many of the important areas that require regular oversight to ensure the system functions as it should.
Founded in 1931, family-owned Ragno Boiler Maintenance has been working in the boiler business for 90 years. Recognized as a team of top technicians, the company offers incomparable levels of industry expertise.
With the release of their recent report, Ragno Boiler aims to help New York residents understand the general rules around maintaining their home's boilers, and what they can do to prolong the life of the appliance.
Number one on the report's checklist of tips is the need for a system test run prior to the onset of colder weather. This can ensure proper functionality and pre-empt mid-winter breakdowns.
Similarly, homeowners are advised to turn their central heating on every month for a 15-minute run. This helps eliminate grit buildup and prevents parts from seizing.
Homeowners are also directed to check the temperature of their system. Those unsure of such procedures can consult the appliance's operating instructions however most owners will want to enlist the services of a certified contractor to carry this assessment out properly and safely.
Along with temperature checks, a boiler's pressure gauge should also be monitored regularly to ensure it delivers a 12-15 PSI reading, (one and two bars.) Anything less than 12 PSI requires professional attention.
There are a number of benefits associated with a boiler system when compared to other home heating methods, which is why boilers have stood the test of time. With the release of their report, "Ten Tips for Boiler Maintenance," the team at Ragno Boiler aims to assist their community in prolonging the life of one of their home's most important appliances.
Visit https://www.ragnoboiler.com to learn more.
Release ID: 89013773