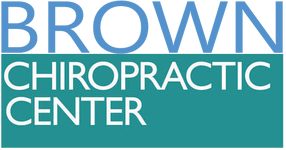 - April 25, 2019 /NewsNetwork/ —
Brockton, MA chiropractic & massage therapy practice Brown Chiropractic Center announced the expansion of its sports injury treatments. The chiropractic therapy center in Plymouth County uses multiple therapy regimens to deliver relief from new or preexisting injuries.
More information about Brown Chiropractic Center is available at https://www.drbrowndc.com
The pain relief chiropractic treatment facility in Brockton, MA uses combinations of several chiropractic techniques to assess and treat sports and other muscle and joint injuries. These techniques include chiropractic adjustment, therapeutic exercise, ultrasound, and electrical muscle stimulation.
As a holistic massage therapy center in Plymouth County, Brown Chiropractic Center provides patients and athletes with full nutritional counseling services. The center specializes in the diagnosis and treatment of injury-specific postural imbalances and structural misalignments. The practice treats soft and hard tissue problems such as sciatica and joint pain through methods that activate the body's self-healing and self-sustaining capabilities.
Sports injury treatments at the Brockton, MA chiropractic facility typically commence with a physical examination, x-ray investigations, and detailed consultation to outline a patient's course of treatment and recovery goals. Patients are also treated for conditions including fibromyalgia, allergies, insomnia, and headaches.
Brown Chiropractic Center provides online appointment requests and special appointment-only consultations on Saturdays.
According to a spokesperson for the Brockton, MA chiropractic care center, "Sports injuries require a patient-specific therapeutic regimen and a specific plan of action to meet patient needs, goals, & unique medical and physical condition. The expanded sports injury care regimen is designed to maximize healing, offer long-term relief, and improve range of motion."
Brown Chiropractic Center is a multidisciplinary chiropractic therapy center in Brockton, MA, headed by Dr. Richard Brown, a certified chiropractor with professional expertise in soft tissue injuries, impairment rating, rehabilitative exercise programs, and physiotherapy. More information is available by calling 508-587-8988 and at the URL above.
Release ID: 506466