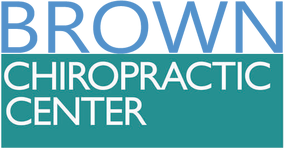 - February 21, 2019 /NewsNetwork/ —
Brown Chiropractic Center in Brockton, MA, has announced it is open to new patients and can help them with their injury recovery and sports rehabilitation. The Brockton chiropractor offers holistic pain relief treatments, massage therapy and nutritional advice to help people get back in shape faster.
More information can be found at: https://drbrowndc.com
The site explains that the expert chiropractic team at Brown Chiropractic Center provides care plans tailored to each patient. This helps to ensure that they get the best results in their treatment.
Patients will find that the chiropractors aim to educate them about the solutions and treatments available for common health problems. The aim of this is to motivate patients to take a more active and responsible role in restoring and maintaining their own health.
Because each patient is unique and everyone responds differently to treatments, Brown Chiropractic Center tailors all of its plans to suit the needs and goals of every patient.
The team offers as variety of services to treat common conditions, injuries, and types of muscle or joint pain. These include adjustments and manipulation, chiropractic massage, therapeutic massage, ultrasound, electrical muscle stimulation, and nutritional consultations.
There are a number of benefits to getting expert chiropractic care in Brockton. It is a highly effective form of treatment for pain relief, because it targets the root cause of the problem rather than the symptoms.
No pain medication is involved, which means that chiropractic treatments can be an ideal pairing with other forms of relief and treatment options. It is also low risk and helps the entire body.
Brown Chiropractic Center states: "We are proud to provide a state-of-the-art facility for the highest quality chiropractic care available. It is one of our top priorities to protect the well-being of our valued patients. We are confident that you will feel right at home in our office as we welcome all patients as if they were family."
Full details can be found on the URL above.
Release ID: 484855