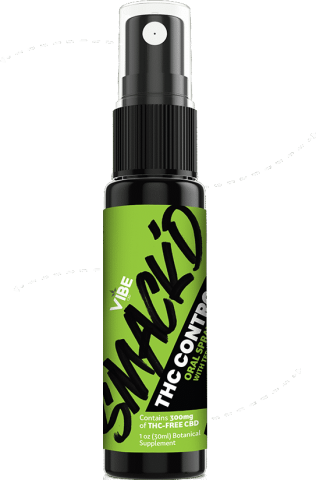 - December 16, 2020 /PressCable/ —
The Emerald Corp, an online company that supplies full and broad-spectrum CBD products, has launched Smack'd, a new oral product that eases the effects of excessive substance consumption.
More information on the launch can be found by visiting https://www.imsmackd.com
The launch is a terpene infused suppressant oil spray that works as a panic blocker by controlling the unwanted effects of THC, such as paranoia, anxiety, and panic attacks.
The product contains 300mg of high quality, natural, and safe to use broad-spectrum CBD that can be used to control the uncomfortable side effects caused by THC, without lessening feelings of euphoria.
Mike G, CEO of The Emerald Corp explains that panic attacks and paranoia can be a common and terrifying effect of overusing THC and that the ingredients in the newly launched product can help to balance those side effects.
A combination of terpenes and aromatics are included in the ingredients, such as MCT (Fractionated Coconut Oil), Black Pepper Oil, Beta-Caryophyllene, Peppermint, Myrcene, Alpha Pinene, and Frankincense, which enhance its relaxing effects.
Individuals are instructed to use three to five sprays of the recently launched panic blocker under the tongue when needed. The product should be held under the tongue for 20 to 30 seconds to let the terpenes absorb. Users should then swallow the product, take a deep breath, and relax.
The company claims the product will leave individuals feeling relaxed, refreshed, and euphoric. Effects can be felt instantly, and maximum effects usually occur within 10 minutes.
The Smack'd panic blocker spray is suitable for use with edibles and Delta-8 products and can control the effects of overusing these substances while helping users to maintain a feeling of euphoria.
The oil spray can be purchased in a 30ml bottle via the company's online shop. It's priced at $19.99 and can be purchased in unlimited quantities. Six-packs of the spray are also available to purchase.
The Emerald Corp is an online retailer that supplies products from a broad selection of CBD brands, including Budd, Vibe CBD, and FARMa. They sell products such as edibles, hand sanitizes, oils, topicals, and cosmetics. Smack'd is the newest product to be added to their product range.
More information on the launch of Smack'd can be found by visiting the URL above.
Release ID: 88989361