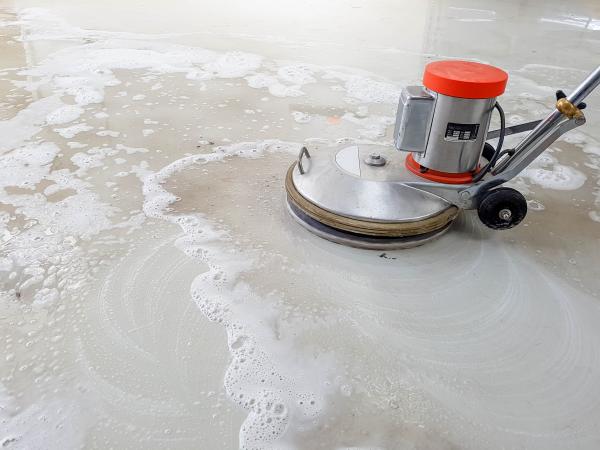 - September 1, 2020 /PressCable/ —
Innova Services Group has launched its expanded full range commercial cleaning services. The company provides professional office cleaning as well as infection prevention and hygiene control for businesses in Brisbane, the Sunshine Coast, and the Gold Coast.
More information is available at https://innovaservicesgroup.com.au/office-cleaning.
The newly expanded infection prevention and hygiene control services are a critical service for protecting offices from transmission of Covid-19. The company provides a thorough cleaning of high traffic areas since deposits of dust, soil and microbes on surfaces can transmit infection. Staff use detergent and water solution to physically remove germs, dirt and grime from surfaces.
To properly disinfect offices, Innova Services Group uses chemicals to kill all germs on surfaces. By providing a thorough cleaning before disinfecting surfaces, dirt and grime are removed which can reduce the ability of disinfectants to kill germs.
In order to ensure a safe environment and peace of mind for employees and clients, Innova Services Group uses a strict cleaning protocol. The firm uses TGA approved products and disposable microfibre cloths and mop heads. It also cleans all key touch points in all areas.
Additionally, the company uses fogging techniques for disinfection and sterilisation. Staff also steam clean sterile environments. Steam cleaning is a particularly effective cleaning method since it gets into all the nooks and crannies of a surface for a deeper clean.
By heating water to temperatures of up to 180 degrees it creates super-sanitising steam that kills germs, bacteria, viruses, mould, mildew, dust mites, as well as other allergens and pathogens. The process also eliminates chemical residues and sanitises surfaces in the same process.
Innova Services Group goes beyond simply wiping surfaces and vacuuming floors. The company's diligent staff pay attention to even the smallest details ensuring that everything in the building is fully sanitised.
Innova Services Group is available 24/7 to suit clients' needs. The company has served over 200 clients and cleaned more than 10,000 buildings in its 25 years of service. All staff are trained thoroughly to ensure customer satisfaction. The company prides itself on its affordable and versatile cleaning services.
For more information about Innova Services Group visit the website listed above or call 1300-183-344.
Release ID: 88974983