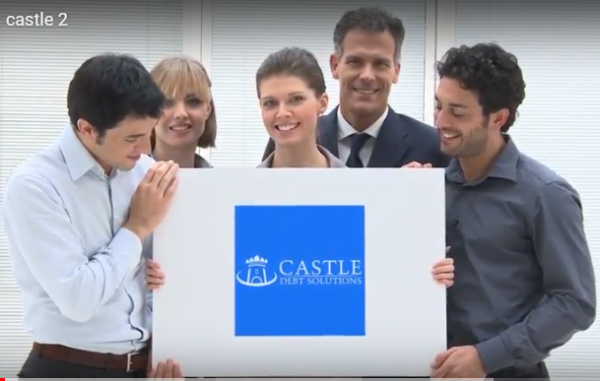 - November 27, 2017 /NewsNetwork/ —
Leading Australian debt solutions company, Castle Debt Solutions, are expanding their debt solution strategies services to Brisbane and wider Queensland regions. This is in response to burgeoning household debt in Australia and predicted uncertain economic conditions. With energy prices already out of control and predictions of interest rates rises over the next two years many more household budgets are likely to feel the strain. As a leading Brisbane debt solutions company, Castle Debt Solutions, want to ensure that the general public and those suffering from debt problems understand the options that may be available to them – Castle Debt Solutions can be reached at https://castledebtsolutions.com.au/.
Let's face it debt can be exhausting, stressful and lonely. It isn't always easy to admit that debts are out of control but in reality, many Australians are struggling with debt payments. Barbara Henderson, spokesperson for Castle Debt Solutions, commented "Australia is ranked number 5 in the world for global household debt and there is no sign of this slowing in the near future. Australians are now using more and more plastic rather than traditional cash and the ease of spending the credit is greater than ever before. This is even though mortgage rates are at the lowest rate in Australian history. Even with these low interest rates many households are experiencing extreme problems with controlling debt repayments."
It could be about to get a lot worse if the predictions of some economists, of up to eight interest rate increases in the next two years, come true. This would add enormous pressure to many ordinary Australians. Having to shift their focus from household debts to paying mortgages will see more and more families struggling to pay their everyday debts. With the mining downturn and the prevalence of fly-in fly-out workers the need in Brisbane and Queensland for debt assistance and solutions has been growing.
Barbara Henderson, added "Castle Debt Solutions, are concerned that many people feel alone and isolated when debt starts getting out of control. Instead of actively looking for help they just hope the problem will go away. As with most things in life that just makes things worse. It really is important to get great advice because when it comes to debt solutions debt isn't a 'one size fits all' approach."
Castle Debt Solutions provides a tailored service to all clients. All agents have been through the cycle of debt and understand the needs of everyday Australians. The need to understand the client's circumstances and to have genuine empathy is the philosophy that underpins the interaction with clients. The most common types of debt that Castle Debt Solutions assist clients with are credit cards, unsecured personal loans, payday loans, overdrafts, tax debts and utility debts (rates, energy and water).
Castle Debt Solutions understands that some terms used when talking about debt solutions can be confusing and even scary and want to demystify it all – debt consolidation, debt agreements, Personal Insolvency Agreements (PIA's) and as a last resort bankruptcy are all part of the landscape and in some cases government legislation helps protect clients from creditors.
Well-structured debt solutions can result in a feeling of being able to breathe again. Only needing to repay debts at a rate that is realistically affordable (if at all) after meeting living costs; in a single convenient weekly or monthly payment.
Barbara Henderson's last piece of advice "When debt problems reach the point where Bailiffs are wanting to reclaim stuff – call Castle Debt Solutions immediately for advice. Until then don't let them enter the home and don't sign anything. Let us speak to all parties involved as it is where our expertise lies."
Castle Debt Solutions provide guidance through a range of debt solution strategies that are available for assistance and relief when it comes to solving debt issues. Knowing what options are available for the unique circumstances faced often brings peace of mind. For those needing the services of leading Brisbane debt solutions experts to resolve debt issues get in touch with Castle Debt Solutions at https://castledebtsolutions.com.au/.
Release ID: 269549