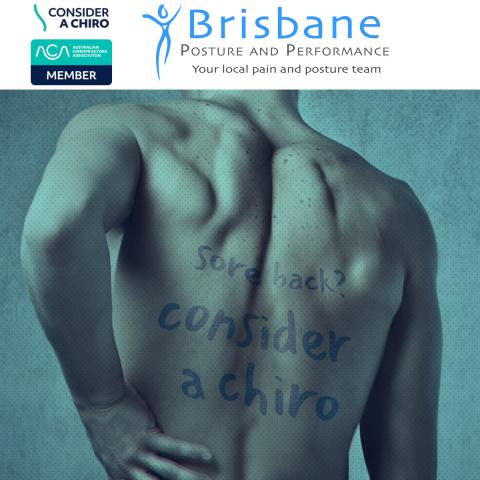 - August 10, 2020 /PressCable/ —
Chiropractors ask local residents to consider their health options
Australians are being asked to consider their options for health intervention on back pain after it was found that an estimated 45 120 people in Brisbane are impacted by the potentially debilitating disorder. 1
According to the Institute of Health & Welfare, around 4 million Australians (16% of the population) have back problems. It is estimated that 70-90% of people will suffer from low back pain at some point in their lives. 1 Local chiropractor, Dr. Kyle Holmes of Brisbane Posture and Performance Chiropractic in Carindale, believes that while pain is the main symptom, we know low back pain is now the leading cause of disability worldwide. 2
The challenge for someone suffering from back pain is they understandably think the only way to treat the problem is through medication. What Australians need to know is that they have options when it comes to their spinal health, and to consider a chiropractor for a drug free alternative to alleviate pain.
According to Pain Australia, with chronic pain being one of the most common reasons for people of working age to leave the workforce, 3 it's important that Australians understand all their options for treating their pain.
The focus on back pain comes as the Australian Chiropractors Association (ACA) launches a new national campaign asking all Australians to 'Consider a Chiro' when it comes to ailments such as back pain, neck pain and headaches.
The 'Consider a Chiro' campaign was born out of research that showed Australians were unaware of the type of support and services that the profession provides.
"Once a person comes in for a consultation with a chiropractor, they are likely to return for future care. However, what we also know is that for a lot of people they are unclear about the type of care chiropractors can provide. It is on this point that we know more work needs to be done," said Dr Holmes.
For more information about your health options contact your local ACA chiropractor https://brisbanepostureandperformance.com/
Release ID: 88971041