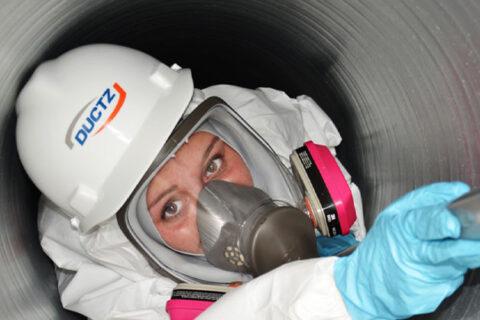 - September 7, 2020 /NewsNetwork/ —
A duct cleaning service has been launched in Brick, NJ. The services offered by Ductz are designed to help residential and commercial facilities have access to clean indoor air by cleaning their ducts and HVAC systems.
More information is available at https://www.ductz.com/monmouth-central-nj
The quality of air in indoor spaces can deteriorate due to the accumulation of dirt and debris inside ducts and vents. It is essential to address this problem by cleaning all ducts inside the buildings. The air-quality experts at Ductz help residential and commercial facilities clean their indoor vents and ducts to make sure they breathe high-quality air.
The duct cleaning services provided by Ductz experts help reduce the risk of respiratory conditions like asthma and allergies created due to clogged HVAC systems. Unpleasant odors, house rodents, insects, and microbes are among other problems that the Ductz services help prevent with their high-quality duct cleaning services.
Property owners in the Brick area can benefit from the full range of services offered by Ductz. The services include cleaning ducts and all other parts of the HVAC system like blowers, fans, and coils.
The company's services will help homeowners minimize fire hazards created as a result of faulty HVAC system components. They use an EPA approved antimicrobial product if they detect microbial growth inside the ductwork.
Dryer vents can also get clogged, which creates hazardous conditions increasing the risk of fires. The technicians at Ductz make sure all of these vents are thoroughly clean to improve both air quality and alleviate the risk of fires as well as restoring the efficiency of the HVAC system.
Their duct cleaning experts use more than 100 items in their checklist to make sure all parts of the HVAC system are cleaned according to the NADCA cleaning standards.
With the latest announcement, the company continues to expand its range of high-quality HVAC services for clients in the Monmouth, Ocean and Central Jersey areas.
More information is available at the link above.
Release ID: 88975720