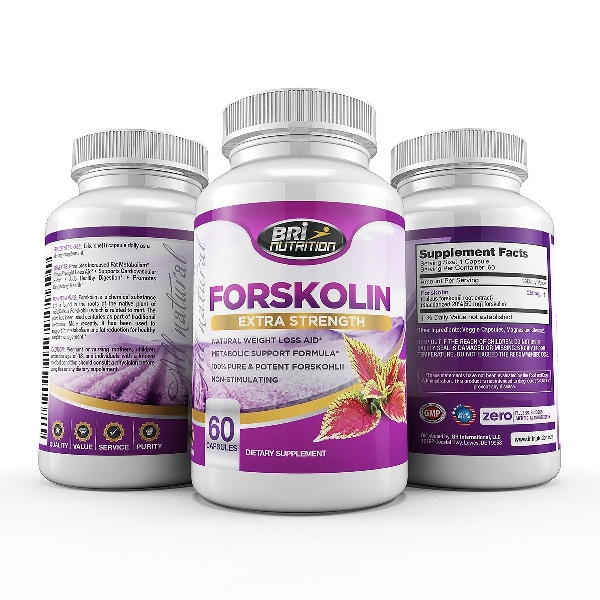 - January 10, 2015 /PressCable/ —
This week, BRI Nutrition's Top Rated Forskolin (the supplement with the strongest Forskolin on the market) received its 200th review on Amazon.com with product ratings on an average of 4.4 out of 5 possible stars. 
Through the reviews accumulated on Amazon, the supplement has gained a well-earned reputation for treating a variety of ailments, including, but not limited to, allergies, skin conditions, psoriasis, obesity, menstrual conditions, bowel problems, urinary tract infection, sexual problems in men, insomnia and much more, as reported by customers. Most remarkably is the product's weight loss effects. 
In one instance, C. Goodly, with a verified Amazon purchase noted, "In one week, I had noticeably lost inches in my thighs, and 3 weeks later, my clothes are looser than they have been in years. I am pleased."
BRI Nutrition's Director for Business Development, Samantha Bray Lockton says, "Our Top Rated Forskolin has received a swell of positive recognition. Many of our customers have poured back into the Amazon review section proclaiming our brand of BRI Forskolin to have accomplished major results for them." Lockton adds, "When customers purchase our Forskolin, then return months later with comments like, 'BRI Nutrition can do no wrong', and go on to tell you that they 'feel like starting a blog about my weight loss journey' because of what our Top Rated Forskolin has done for them. That's when we know for certain, our product is worth all we believed it to be."
BRI Forskolin is packaged as a 60 day supply of clinical strength capsules, ideal for reducing belly fat and perfect to supplement cardiovascular weight loss, aiding in increasing metabolism. 
The Company has also reached milestones for the number of reviews for their other products such as BRI Testosterone Booster, which reached 300 reviews, and BRI Caralluma, which reached 200 reviews.
About BRI Nutrition
BRI Nutrition, based in California, is amanufacturer and distributor of a variety of health supplements such asPhytoceramides, Resveratrol, and Yacon Syrup. The company has beenrevolutionizing high-quality nutritional and natural supplements for years, withthe mission to aid people in their pursuit of optimum health and wellness.Their products are manufactured in the USA, under an FDA-registered productionfacility.
Release ID: 71823