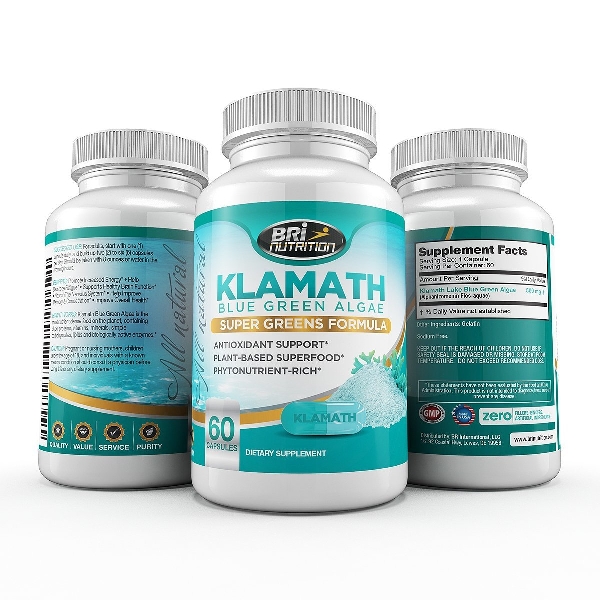 - January 7, 2015 /PressCable/ —
This week, BRI's top rated Klamath Blue Green Algae received its 200th customer review on Amazon.com with customer reviews contributing to an average rating of 4.7 out of 5 stars. Customer testimonies declare the product's ability to work in a variety of capacities that all help to regulate the body's overall health and immune systems. Reviews tackled results that include, but not limited to, reduction in mood swings, reduction in allergic reactions, increase in energy levels, improvement of focus and much more. 
Buyers of the top rated Klamath Blue Green Algae have found that their "energy levels, sharpness, and memory" are better with one review further reporting a very steady increase in their overall health. One reviewer from Washington State adds, "Myself and young son take this as an additional 'vitamin' every day. We all have sharpened memory, better digestion, and a slightly more balanced appetite, improved vitality, and improved immunity. This was a great find, and I am glad to day that this product works for us."
"We are so glad to have reached the 200-review mark and to constantly read about how customers are discovering Klamath Blue Green Algae benefits. Not to mention how satisfied we are with BRI Klamath's performance in the past year, having reached that many reviews, plus a near to 5-star rating, and a bestseller status for the product is such a validation of the hard work and effort we put into its production and distribution. The reviews speak for themselves too: our product's results are outstanding and most importantly, visible and tangible for our customers" mentioned Samantha Bray Lockton, Director of Business Development for BRI Nutrition.
BRI Klamath Blue Green Algae Superfood is distributed in capsules that supply the body with 500mg of the high protein, raw dietary super food, in powder form. 
About BRI Nutrition
BRI Nutrition, based in California, is a manufacturer and distributor of a variety of health supplements such as Phytoceramides, Resveratrol, and Yacon Syrup. The company has been revolutionizing high-quality nutritional and natural supplements for years, with the mission to aid people in their pursuit of optimum health and wellness. Their products are manufactured in the USA, under an FDA-registered production facility.
Release ID: 71710