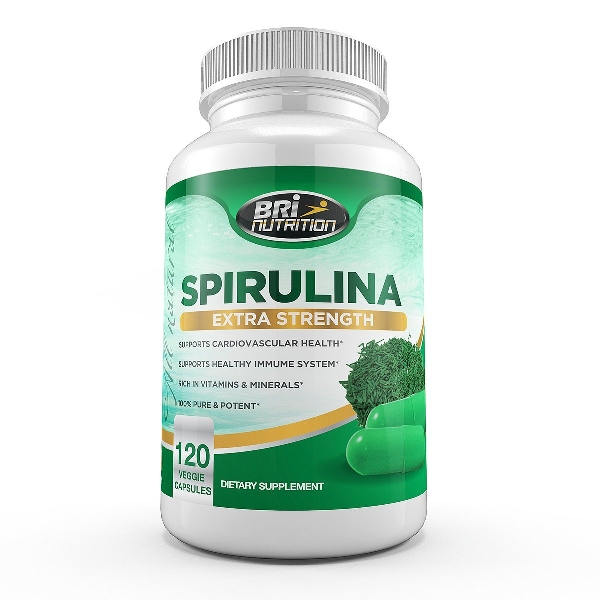 - November 22, 2014 /PressCable/ —
November 21, 2014 (San Francisco, California) — BRI Nutrition launched its Spirulina supplement in the online market early this week–the newest addition to its growing product line. Aside from Spirulina benefits, the company's just released product boasts a no aftertaste quality, a first time feature for any supplement of this ingredient available in the market. 
Samantha Bray Lockton, Director of Business for BRI Nutrition notes, "We studied the reception of customers to various products bearing this ingredient, from potency to taste, and to actual effects. Our research then showed that regardless of spirulina benefits that showed a great deal of promise, customers are often disappointed or turned off by its taste. And so we employed extensive R&D to see how we can cultivate a version of the supplement that delivers results and benefits, without actually delivering a bad aftertaste. And we're very glad we were successful in doing so. Now we are able to offer all the health benefits of spirulina, without the bad taste."
At present, BRI Nutrition has anchored its sales of the supplement via Amazon and its official website, where the product retails for $17.95 for each bottle. The product comes in a 30-day supply of 120 vegetable capsules, with each capsule containing 500 mg of pure and potent spirulina. 
Spirulina is reportedly used as early as the Aztec period and many claim that it produces significant results up until today. 
Also known as Blue Green Algae, it contains a high concentration of protein and iron, including a variety of other vitamins such as B-12. Spirulina benefits include the treatment of a variety of conditions and health issues. It is also regarded as a great way in modulating the body's immune system, in aiding detoxification processes, and in improving the body's digestive system. 
Following the internet release of this new supplement, BRI Nutrition looks forward to achieving these results throughout the year: gain a following on their supplement and receive critical feedback from customers, utilize feedback to understand customers' reception and use of the product; and, drive growth towards company sales.
About BRI Nutrition
BRI Nutrition, based in California, is a manufacturer and distributor of a variety of health supplements such as Phytoceramides, Resveratrol, and Yacon Syrup. The company has been revolutionizing high-quality nutritional and natural supplements for years, with the mission to aid people in their pursuit of optimum health and wellness. Their products are manufactured in the USA, under an FDA-registered production facility. 
Release ID: 68903