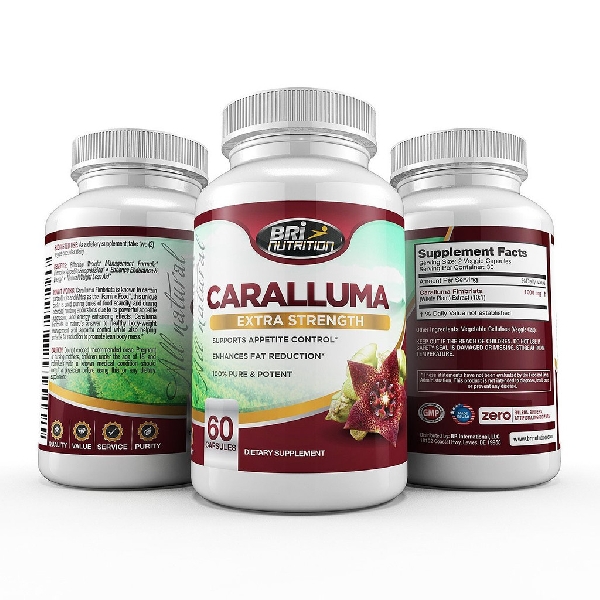 - January 7, 2015 /PressCable/ —
BRI Nutrition's Caralluma Fimbriata surpasses the 200 review mark on Amazon, where the product is anchored. The 200 review mark constitutes a general customer rating of 4.7 out of 5 stars and contributes to the Bestseller status of the product under Muira Nutritional Supplements Category. 
"It can be a very trying experience to anchor products on Amazon and know that the success of the product lies in the reviews of the customer. Our team has worked hard on the Amazon platform for our BRI Caralluma Fimbriata to provide the best possible supplements and dietary aids to customers and to also establish strong rapport and excellent customer service to our clients. This is why we were so excited when our supplement hit the 200 review mark," said Samantha Bray Lockon, Director of Business Development for BRI Nutrition. 
"We sell exclusively on Amazon where one important element of Amazon is the customer review system. The system allows customers to provide feedback that is both honest and, most importantly, uncontrollable by sellers like us. This makes the reviews an outright evaluation of the product and its performance, as reviewed by customers. There is no faking the reviews, it's a straightforward review of the product. That's why you can just imagine how such reviews are important to us or to every Amazon seller," added Lockton. 
Already famous in India both as an ornamental and appetite suppressant for the hunters and gatherers in the region, Caralluma has made its way to the U.S. as the newest appetite suppressant. BRI Nutrition's Caralluma contains the maximum amount of the powerful herb to help fight cravings, suppress appetite and keep metabolism high, thus burning fat and keeping the body active.
Lockton further encourages interested customers to visit and read the reviews for themselves before making a decision to purchase the product. "This way, customers gain a better understanding of the product not from a seller perspective, but from a customer perspective, giving them the confidence to put their trust in the product," added Lockton.
Release ID: 71712