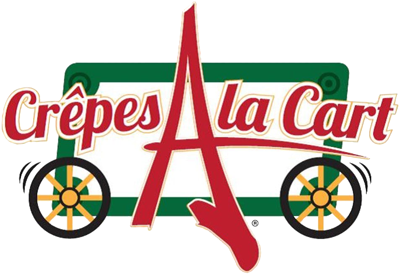 - January 24, 2022 /PressCable/ —
The latest updates from the traditional crêpe company include additions to the menu such as Slush with Dragon Fruit and Boba with Ube Brown Sugar, among others.
More details can be found at https://www.crepesalacarts.com
Crêpes à la Cart Kitchen's recent announcement comes in response to the huge number of positive reviews for the company on Google, which number at over 2,200.
Dating back to 13th century Brittany, France, crêpes have a long history that's rumored to have begun as a kitchen accident. According to the stories, a Breton housewife spilt a thin porridge mixture onto a hot stove, and unwilling to waste the result, ate it. Some Bretons will even argue that when milk was in short supply or too expensive during the Middle Ages, crêpe enthusiasts replaced it in the recipe with wine and water.
Today, crêpes are favored around the world as a sweet or savory take-away food, and can be served simply with sugar, lemon juice or cream, or as a 'galette', with savory toppings. Crêpes à la Cart Kitchen offers a wide range of toppings for customers across their locations in Colorado, from traditional and simple to elaborate and artistic.
Providing a selection of favorites at the original cart on Main Street, the newer kitchen in the Ridge Street Alleyway, and at the Bluebird Market, Silverthorne, each crêpe is made fresh to order, and can be customized with a number of extras on the menu. All of the locations now also offer gluten-free batter to cater to certain dietary requirements.
With Slush with Dragon Fruit and Boba with Ube Brown Sugar now on the menu, the choice of sweet treats available continues to grow. The selection already includes classic topping options such as White Chocolate, Raspberry Cheesecake, Cream Cheese, Chantilly Cream and a variety of fresh fruit.
For customers who prefer to enjoy a savory galette, the company offers a range of breakfast toppings such as egg, bacon, cheese and tomato at their Bluebird Market location. Also available is the Philly Cheesesteak, the Monte Cristo Crêpe with cheddar cheese, ham, chicken, honey Dijon, raspberry jam, and powdered sugar, and the Pesto Chicken Crêpe with mozzarella, chicken, tomato, basil pesto, and balsamic.
Interested parties can find out more at https://www.facebook.com/CrepesCart
Release ID: 89061143