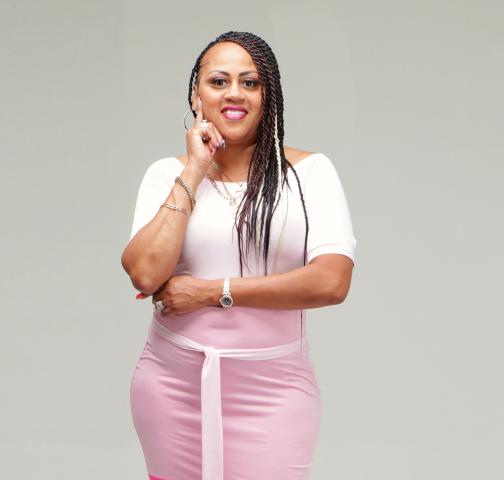 - September 4, 2021 /PressCable/ —
Local Killeen resident and Certified Non Surgical Hair Loss Specialist, Laticia Scott-Suesberry, celebrates her two-year cancer-free anniversary by launching her All-In-One Easy Braiding System known as the Pink Peachez Hair Products (PPHP). The established beauty expert is known as the CEO of L-L Phat Do's Beauty and Hair Restoration Center. For over 30 years, she has serviced her community while living up to the slogan "Where Looking Good is Understood." In May 2017, her life changed when she received the shocking news of having breast cancer. Upon beginning treatment against the aggressive illness, she began getting her affairs in order and decided to chase her dream. Today, she is proud to announce the completion of her invention, and reveal it on September 10, 2021 located at 3601 S. WS Young Dr., Killeen, TX 76542. Doors open at 3:30 p.m.
"My heart is truly ignited with excitement to be here for this moment," Laticia says. "I remember the day I received the devastating news from my doctor, and seeing my whole life flashed before me. It's scary being faced with the idea of death, and you realize how much more there is to add to your legacy. "
Laticia continues by explaining how depressing it was to go through chemotherapy during the pandemic. Just like many Americans who were experiencing underlying health issues with frequent doctor or hospital visits, she had to endure most of this process alone due to mandatory social distancing. Instead of letting the idle time further inflict trauma to her mental health, she began to put her plan into action to distract her from the pain she was going through.
"Pink has always been my favorite color, but now the color means more to me. I knew I had to beat this cancer because my idea was just too amazing to take to my grave. So, that's when I thought of the name Pink Peachez Hair Products to represent every woman who's survived the unthinkable just as myself, and for every woman we've lost along the way."
The goal of the PPHP is to create simple tools to enhance the working environment and lifestyle of every stylist. To embody this mission, she is launching the All-In-One Easy Braiding System to help stylists reclaim their time and increase production rate. This allows them to fully prepare upon their client's arrival, open their availability for additional scheduling, and complete styles faster by hours.
Laticia is excited to give this product to the world because she truly believes it's what kept her motivated to stay alive. Now that it is complete and ready for shipping to beauty experts worldwide, individuals will be able to exclusively see this product for the first time in person during National Beauty and Barber Week. To learn more about where to meet the Pink Peachez Team and to pre-order your model, please visit https://pinkpeachezproducts.com/.
Release ID: 89044377