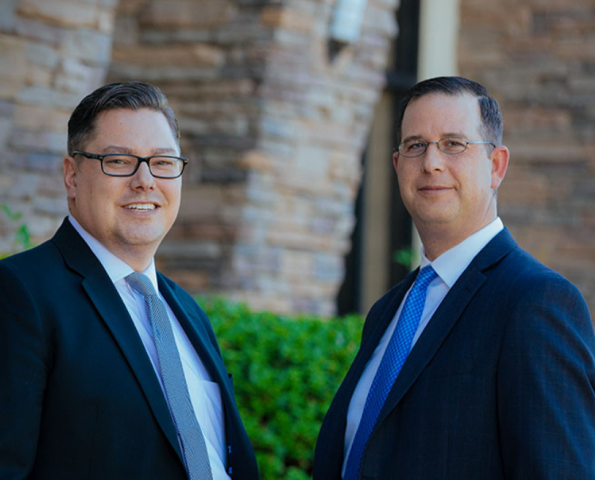 - December 27, 2018 /PressCable/ —
Brandon K. Leavitt and Michael C. Flaxman are working together to launch their new law firm, Leavitt and Flaxman, which started in August of 2018. These two attorneys have a wealth of combined experience in family law, civil litigation and criminal defense law.
Interested parties can view full firm details on the following website: https://www.leavittflaxman.com.
The attorneys have a vast array of experience in the legal field and have shared experiences in protecting clients rights.
Brandon K. Leavitt has been practicing law for over 10 years and has won the rising stars award for excellence in track record in 2014, 2015, 2016, 2017, and 2018. Working in premier Las Vegas firms allowed Leavitt to learn from some of the best attorneys in Nevada and gain the experience necessary to launch his own firm with Flaxman as a partner.
Michael C. Flaxman has more than 8 years of experience with a vast amount of finance experience. This specific skill is extremely important when it comes to finding hidden assets and improving the client outcomes in contentious family law or civil litigation suits. Specializing in family law and protecting companies from multi-million dollar lawsuits is a specific area of expertise for Flaxman.
With the launch of their new firm, Leavitt & Flaxman will be sharing multiple responsibilities including:
Divorce Law – Including child support, alimony, property division, prenuptial agreements, paternal rights and relocation.
Criminal Defense – DUI, felonies, casino markers, embezzlement charges
Civil Litigation – We address most instances where a client needs to sue to protect their rights or who are being sued.
Brandon K Leavitt, Partner of Leavitt & Flaxman had this to say about the new launch of Leavitt & Flaxman:
"We created a law firm who would deviate from standard factory law firms by taking the time get to know our client's goals and work with them to ensure their future. We apply a rigorous standard to our family law cases, our criminal defense work as well as our civil litigation services. For clients who want to know their attorney is fighting for their future in a proactive manner, we are the right firm to choose."
Release ID: 464170