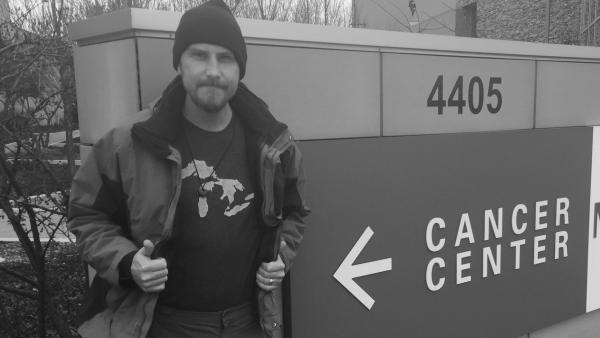 - September 18, 2020 /PressCable/ —
A new book has launched by a filmmaker who successfully defeated stage four brain cancer. Brain Status: Unremarkable is the true story of how Kyle Miron used the power of his mind, diet, exercise, meditation, and prayer to defeat his brain tumors.
Find out more at https://www.5millionbrains.com
The new book has been launched to offer hope and support to those who are currently battling cancer. Kyle says anyone can adopt a warrior mindset, which is important to note as cancer is indiscriminate and can affect young children, millennials, parents, grandparents, and more.
Kyle says the first thing people must do after receiving their diagnosis, no matter how hard it may be, they must commit to killing their cancer before it gets the chance to kill them. He says that the most powerful mantra that made the greatest impact was to repeat the words "Cancer Doesn't Exist Here." The book is self-published and explains the approach Kyle took.
He says he did not rely on luck; he took matters into his own hands. His family, young children, and friends kept him motivated to succeed. This was despite the fact his doctor told him to plan for his funeral as the odds were not in his favor when he received the diagnosis.
During the sharing of his story of survival on a TEDx talk, Kyle coined the term 'Cancer Samurai,' which illustrates the commitment needed to cut the head off of cancer. He says that although he is living proof that his method worked for him, people in power and those operating a mainstream narrative are not interested unless there is more science behind it.
The book is available in multiple formats ranging from eBook, to printed, and audio. All contain the methods of action implemented by Kyle from diagnosis to surgery, through chemo, radiation, and remission.
To find out more about the book, interested parties are invited to visit 5millionbrains.com
Release ID: 88977245