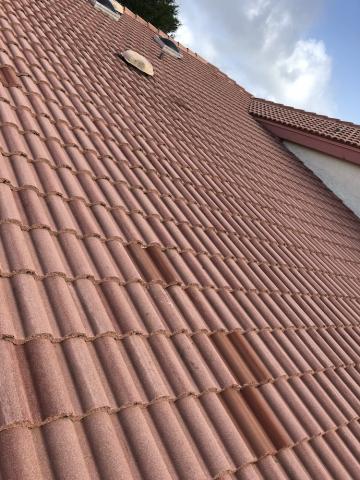 - September 3, 2020 /PressCable/ —
During the summer months in southern Florida, the roofing industry always tends to be quite busy, with this year being no different for Boynton Beach Roofing Experts. With new online marketing campaigns, there has been an influx of inquiries coming in for roof repair jobs, necessitating the hire of a repair only crew that is flexible and can act fast.
While many roofs do end up needing to be replaced, there are many situations where the roof can be fixed with a minor roof repair. Many roofing companies will avoid these types of jobs and focus their time on high paying jobs such as roof replacements. The Boynton Beach Roofing Experts, however, does not want to be such a company and has assembled a small repair only crew. One can usually help out people needing minor roof repairs within a few days, whereas many companies have to push back the repair for weeks or more.
Ricky, a spokesperson for Boynton Beach Roofing Experts, had this to say, "We have seen many homeowners be quite frustrated when they are told it would take weeks for someone to help them with a minor roof repair as you can imagine when your roof is leaking, even if only a little bit, there is a strong sense of urgency to get it fixed ASAP. To help people in these types of specific situations, we have hired a small repair only crew. Therefore we still have our bigger crews available for replacements and larger repairs, with our smaller new crew able to go out and help those who need a quick, small repair."
With hurricane season being if full swing right now, many homeowners are being proactive with getting their roofs repaired. The possibility of Boynton Beach getting hit with a hurricane in the next few months is still relatively high, so it's wise for people to take action now and ensure the roof overhead can take on 100mph+ winds.
Release ID: 88975226