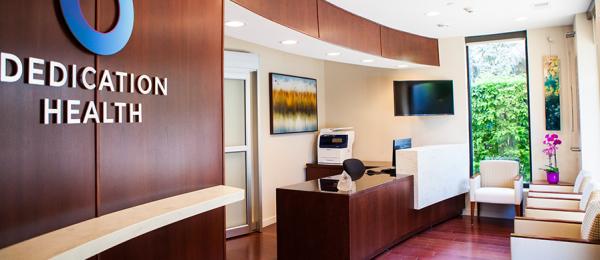 - April 25, 2019 /PressCable/ —
With concierge medicine, also called retainer-based, or boutique medicine, physicians typically charge a monthly or annual fee. Boutique physicians limit the number of patients they see and offer enhanced access, longer appointments, and highly personalized patient care. This model is usually used to deliver high-quality healthcare, which can sometimes lower overall health costs because patients receive more attentive and preventative care.
The boutique medical services available will vary by practice. Some offices offer fewer services, while others increase them. For example, Dedication Health has additional diagnostic testing available in-office, as well as specialist care and 24/7 access to a physician. Perks, such as valet parking and comfortable patient suites are also available. While many do not accept insurance, there are a few that do, including Dedication Health. Dedication Health is a boutique medical practice in Chicago's North Shore.
As more doctors move into the model, the most growth is being seen in bigger cities first, including Chicago. That means rural areas may not have any boutique medicine practices and those that do may have long waiting lists.
The term "boutique doctor" can refer to any physician who runs a practice that charges a retainer or membership fee. Although some practices are all-inclusive and do not bill insurance, referred to as direct primary care (DPC), the term is most often used in conjunction with concierge medicine, in which more focus is placed on delivering top-notch patient care and developing strong physician/ patient relationships.
By accepting only a limited number of patients, the concierge physicians at Dedication Health offer unrestricted, personalized one-on-one attention, as well as enhanced member services and benefits to all of their patients. To learn more about Dedication Health or to become a member, call 847-986-6770 to speak with the boutique medical practice. Those interested may also learn more in this helpful and quick guide to boutique medical services in Chicago.
Release ID: 506881