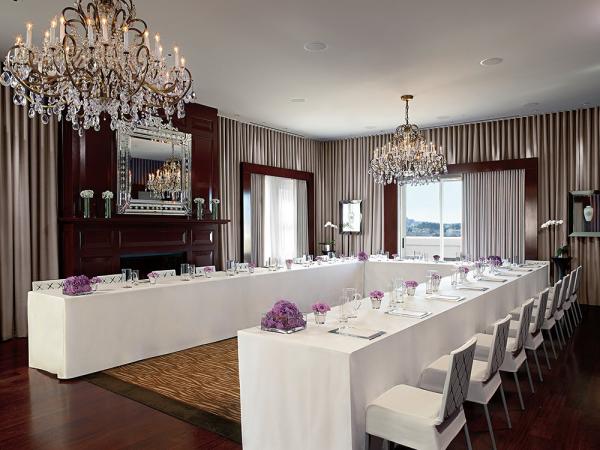 - April 11, 2020 /PressCable/ —
Boston Massachusetts based hotel site selection company Origin Meetings and Site Selection released a guide in their newsletter on how to stay positive during the coronavirus pandemic. Origin provides it's clients meeting planning, hotel site selection, RFP management and contract negotiation services for off-site corporate meetings and events, at no cost to their organizations.
More information about Origin Meetings and Site Selection is available at https://originmeetings.com
The Covid-19 pandemic is presently affecting several countries including the United States. Due to this health emergency, the US government has implemented stringent statewide quarantines and social distancing measures in order to decrease the spread of the virus.
In light of these measures, many businesses including the hospitality industry are taking a huge hit. The American Hotel and Lodging Association predicts that 7 million jobs will be lost in a matter of weeks and Origin Meetings estimates 50 million hotel related jobs will be lost globally once the virus tapers down.
Through their newsletter, Origin Meetings and Site Selection decided to reach out to their employees and industry partners by releasing a guide on how to stay positive during the pandemic.
Firstly, the company reminds everyone that history shows that the human race will once again survive this pandemic as it did others. When that time comes, travel will again be safe and businesses will bounce back stronger than before. Dr. Fauci has already predicted a decline in death toll due estimates due to our efforts on social distancing.
In the meantime, though it may seem difficult, there are ways to keep positive and focus on the silver linings amidst this uncertain time.
For one, the world's carbon emissions have decreased dramatically and the oceans are becoming cleaner. As everyone is asked to stay home, there will be more opportunities to spend quality time with loved ones and take the time to disconnect from devices that usually cause stress. There are still opportunities to work from home and continue making a living. Furloughed workers should be back to work soon and we can get back to our pre-virus way of life. Except, maybe with a bit more appreciation for the little luxuries we took for granted.
It is also a great opportunity to focus on one's health and keep fit at home while learning how to cook healthy meals. But most importantly, this is the perfect time to reflect and realize that small luxuries should never again be taken for granted and that this time should teach everyone to be more patient and generous with one another.
Read more on Origin Meetings and Site Selection's guide to staying positive during the pandemic at https://gem.godaddy.com/p/3066701 their FB page is https://www.facebook.com/originmeetings or visit the aforementioned website above.
Release ID: 88953233