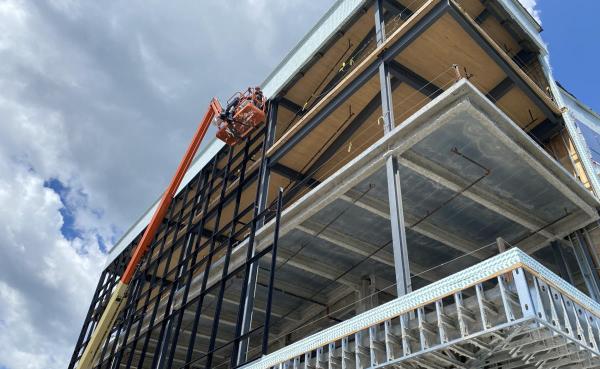 - August 13, 2021 /NewsNetwork/ —
The Beacon Projects Group announced that they had expanded their construction management and owner's representative services to cover the Boston area. The company offers a wide range of services that help keep construction projects on track and within budget, ensuring timely completion and delivery of such projects.
More details about the expanded service can be found at https://beaconprojects.com/services/owners-representative
The expansion into the Boston area provides owners and developers with skilled construction management professionals who can provide end-to-end project oversight and coordination that goes well beyond completion dates.
Most construction projects come with an array of details the owner may not be equipped to handle, from complex technicalities, managing contractors to ensuring compliance with regulatory requirements, all of which are necessary for smooth, seamless project completion.
By enlisting the services of an owner's representative such as those at Beacon Projects Group, owners can delegate the daily supervision of their project to a professional with the requisite experience and technical skills to oversee the entire project.
The team at Beacon Projects Group typically acts as the 'eyes and ears' of the owner at the construction site. They strive to protect the owner's interest, ensuring all aspects of the project meet the owner's requirements and expectations.
They offer a wide range of services covering different phases of the project, including managing and responding to estimates, bids, and payment requests. The team can also recommend a general contractor, provide financial oversight, and maintain open communications with all parties involved in the project.
Additionally, they provide proactive construction management that helps identify and resolve potentially costly situations that could derail or delay the project.
The Beacon Projects Group offers both residential and commercial owner's representative services. They have successfully overseen a diverse range of projects that include churches, movie theaters, yacht clubs, and multi-tenant apartment buildings.
Since its founding in 1994, the company has provided comprehensive owner's representative and construction management services for clients in New Jersey, New York, Massachusetts, Connecticut, and Pennsylvania.
A company spokesperson said: "We provide services that offer true benefits and savings to our clients, helping you to navigate the complexities of the construction process until the project is completed and you move in."
For more information, visit https://beaconprojects.com/services/owners-representative or call their representative at +1-617-356-8194 to find more details.
Release ID: 89041439