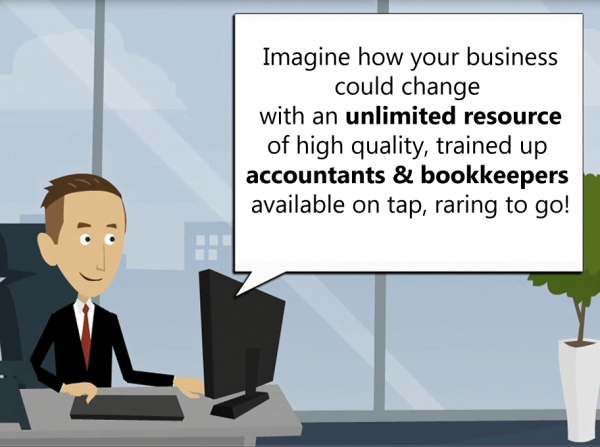 - January 20, 2022 /PressCable/ —
To enable all BOSS bookkeepers and outsource accounting staff to keep ahead of all the changes within the Taxation guidelines in Australia, BOSS has made the new schedule for the first quarter of the 2022 accountant training program which will be running twice monthly Saturdays of each month.
BOSS' clients will never have to train their outsourced staff. BOSS proudly takes care of all the training of all outsourced accountants and bookkeepers providing BOSS accounting clients ease of mind in knowing that their BOSS staff are constantly updated on all taxation changes. Due to the current world situation with Covid, BOSS ensures staff safety and until further notice tax training is held online via Google Meet. Each training session begins at 8.30am and concludes at 1pm, Indian Standard Time.
For interested parties further information on BOSS' twice monthly tax training program, please visit BOSS at Training and Supervision website page.
The Saturday sessions topics include the following:
Trust finalisation, finalisation in MYOB AE, finalisation in APS XPA. Uniform capital allowance: provisions, depreciation on water facilities, amortisation of goodwill. Special provisions applicable to purchase/development of in-house software etc. Livestock valuation in primary production, water facility & electrical mains, and finalisations. International tax for business. Main residence exemption. Donation/DGR & OTE. ITR finalisation (Expenses). Personal ITR finalisation (Income). Capital gains tax concessions. Winding up of SMSF, NRAS. Exploration development incentive credits. Renounceable rights retail premium. And LRBA & In house assets.
In addition to the above, BOSS will also perform team building activities by the HR team.
When Prasad the Senior Manager for BOSS was asked about the reason why BOSS provides free tax training to all their outsourced staff, Prasad replied, "We find that our clients would rather spend their precious time working with their own clients than having to keep their outsourced staff up to date on all of the continuing taxation changes. As BOSS takes care of all their outsource accounting needs, why wouldn't we also make sure that staff are kept abreast of all the changes needed to do their jobs. All BOSS staff are here with us in India so it makes sense we take care of their needs in order for them to do good work. We're quite proud of our training, we believe we offer something that other outsourcing firms simply do not, a top quality ongoing training program."
BOSS believes in handling all the constraints an Australian accounting firm would normally have to handle in regards to staff. Tax training attendance is mandatory and the meetings will always include two quarter hour breaks.
All BOSS outsourced bookkeeping and accounting staff can get any questions they may have answered by the Director, Kiran Kumar who is an Affiliate Chartered Accountant (CAANZ), a Certified Management Accountant (IMA, USA) and an Associate Financial Accountant (IFA, UK). Accountants also can consult with a team of reviewers who have a combined experience of over 50 years in Australian law and taxation.
To hire experienced outsourcing staff visit www.boz.com.au
Release ID: 89060663