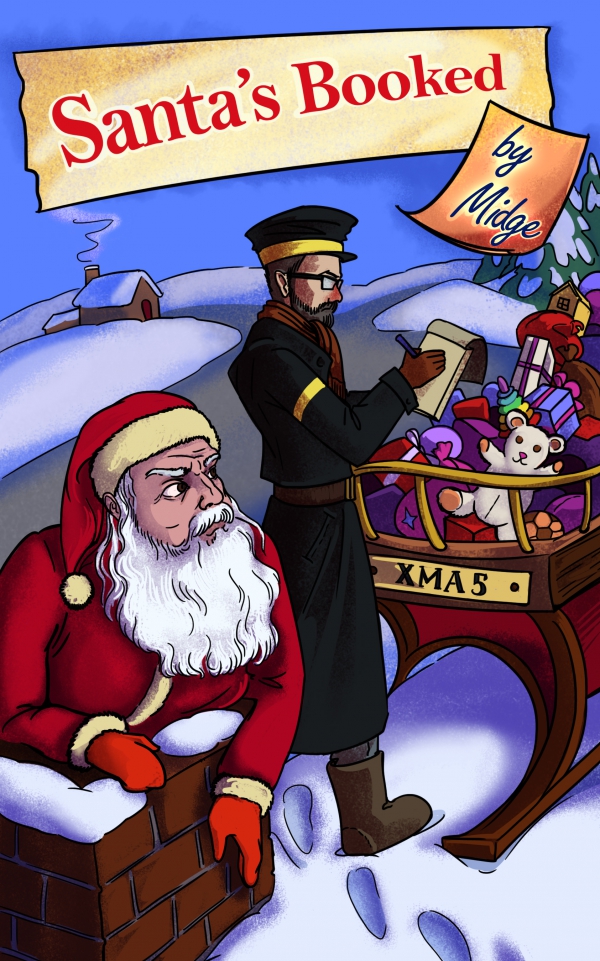 - November 19, 2016 /MarketersMEDIA/ —
When searching through her personal Christmas archives U.K senior citizen and author Midge Summerfield rediscovered a story told to her by white Reindeer Bauble Miner 'Old Snowy'.
Snowy, who was the lead Reindeer of Santa's sleigh way before the reign of Rudolph, told her of a Christmas past, when a late night Traffic Warden actually booked Santa! Santa's Booked!
Midge says that this, almost unbelievable claim, is itself worthy of retelling but that her enquiring mind will not let her rest until she learns what happened to the Parking Attendant after the event. She stresses, "I believe there is another, much more intriguing untold story in the answers I am seeking"
The Press Office at Santa's Christmas Village is singularly unhelpful reports Midge, "Perhaps they don't want to cause Santa any further embarrassment. I can understand that. He still has hundreds of Yuletides ahead of him. Right now Snowy is at his Bauble |Mine, snowed in until after the Christmas thaw, so he can't help, and as for the Elves, well you can guess whose side they are on."
She says that no one seems to know what became of the predator ticket writer. "Did Santa wreak revenge? Was he demoted? Or dismissed? Did he retire? Or might he have conducted a speech making world tour, boasting of his prowess in the noble art of sneaky roof top fine collecting?
There are many reports of awards he received for being the only Warden ever to book a sleigh and it's famous white whiskered driver; and of the esteem in which he was held by his Peers in the Traffic Wardens Trade Union. There is also, adds Midge, "A suggestion of a romance with a Worcestershire Meter Maid, he might now be a happy family man. Who knows? My curiosity knows no bounds, can anyone help, I wonder?"
Well, does anyone know?
There is also athe mystry of the footprints in the snow Santa Follow the Footprints
Release ID: 147729