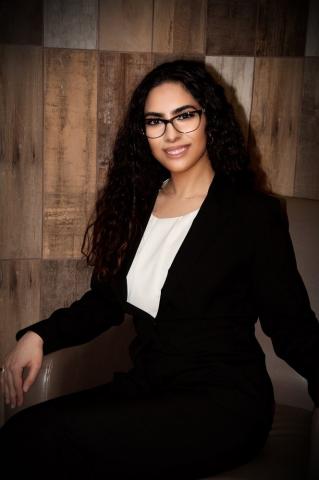 - October 8, 2019 /NewsNetwork/ —
Author and Professional Counselor Sara Makin has announced the launch of her upcoming book, which offers a way to naturally help readers suffering from anxiety, depression, trauma and negative emotions. Sara brings over 8 years of experience in the helping field, which consist of work in university, hospitalization, outpatient, inpatient, school, research, home and rehab settings.
More information can be found by visiting: https://makinwellness.com
Sara's new book helps readers learn how natural plant based medicines can help with different mental health conditions. Studies show that certain plants may act as a replacement for some psychiatric medications. It also shows potential for reducing cortisol, the hormone that indicates how stressed out you are. Her goal is to help get you the right information in order for you to make the right decision.
Sara has had countless successful experiences working with teenagers and adults, all of whom left with a vastly improved state. Her client base consist of high profile and high stress executives, business owners, lawyers, politicians, young professionals and more. The outcome based approach she uses is backed up by science.
Makin specializes in holistic & clinical mental health and addiction counseling. Her experience includes depression, anxiety, addiction, trauma, medical marijuana, forensic, family issues, and stress. Sara is a #1 international bestselling author and is frequently featured in countless news articles, magazines and interviews for the unique work she has done at Makin Wellness.
Sara's method has received praise, including this testimonial from one patient, "I see Sara for her organic approach in trauma treatment and it has been exceptional. The combination of the plant based medicines with her therapy has helped me more than anything else I tried." Joe From Pittsburgh
Sara Makin's book intends to give its readers a way to naturally and effectively feel better.
Interested parties can find more information at the link above.
Release ID: 88925695